The Tipoteh Sandals: A Powerful Policy Lesson on our Foreign-Dependent Extractive Economy

By Geepu-Nah Tiepoh, Ph.D.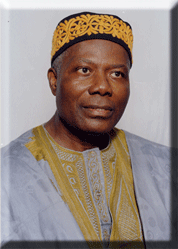 Dr. Togba-Nah Tipoteh
An important theme running through the many tributes made to Dr. Togba-Nah Tipoteh last week, as part of an historic symposium commemorating his 75th birthday, is the fact that during the 1970s he wore and popularized the now famous 'Tipoteh Sandals' – a brand of rubber sandals knitted out of discarded car tires. A few of the tributes published so far alluded to some of the various meanings the sandals symbolized. Siahyonkron Nyanseor, for instance, mentioned that the shoes "injected into our national consciousness an awareness of a lost heritage"; Yanqui Zaza stated how they conveyed to our people the need to transcend material obsession; and Cllr. Tiawan Gongloe stressed that by wearing the shoes Tipoteh taught us to live a simple lifestyle and focus on the critical issues that mattered the most to our people. I believe that the sandals also conveyed an equally powerful policy lesson to our nation's economic managers at a time when Firestone was exploiting the workers of Liberia in intensifying the exportation of unprocessed rubber to global markets; when Bomi Hills was being transformed into "Bomi Holes" (in the words of Dew Tuan Wleh Mason); foreign companies like Vanply in Sinoe were shipping volumes of raw timber out of the country; and the masses of our people were demanding why they could not find any benefit to show for the loss of their natural resources.

The Tipoteh sandal message should have been as clear to our leaders then as it is quite relevant today, more than 40 years later. In a simple way, as a development economist, Tipoteh was teaching us the well-established development policy fact that an economy relying solely on foreign-controlled exports of raw primary commodities, and heavily on foreign-manufactured imports, will suffer not only perpetual debt-prone commodity boom-burst cycles but also growth without employment and development. The only way out was (and still remains) for our government to insist to foreign investors on the domestic processing of these commodities, thereby diversifying the production structure and allowing value adding and forward/backward linkages. If rubber latex exported overseas could be processed there and returned to us in Liberia as car tires, and Tipoteh could transform these used tires into shoes, then he was telling our leaders indirectly that the latex could in fact be processed inside Liberia to make shoes and other rubber-related products; the iron ores from Bomi Hills could be processed domestically to manufacture steel and auto parts; value could also be added to the cocoa and coffee of the people of Lofa; and instead of importing luxurious wooden furniture, timber from Sinoe and other places could be processed locally to furnish our government offices. Even today, the high volumes of palm oil being produced by foreign investors on millions of acres of our land could be processed in Liberia. Such structural diversification and domestic value adding would then expand long-term growth, employment and development.

One wonders if Dr. Tipoteh's sandal lesson ever reached the ears of our nation's economic policy makers and managers. It seems evident that if the message was ever heard, it has never been taken seriously beyond official pronouncements and failed 'development' strategies. Today, more than a century since Liberia's disastrous venture into the world financial system with the loan of 1871 and series of costly concession agreements in the 1900s that recruited the country into foreign-dependent resource extraction, and 40 years after Tipoteh and his patriotic colleagues burst on the scene, the Liberian economy still merely survives on a narrow base of disconnected extractive enclaves continuously exposing it to external imbalances. Thus for the most part in our history the economy has faced trade and current account deficits, but never has it run such persistent current account deficits of the magnitude posted since the early 2000s. From an annual average of US$61.7 million (including grants) for the period 2000-2005, the deficits ballooned to US$291.2 million for 2006-2011, and to US$600 million for 2012-2015 (IMF World Economic Outlook, April 2015). As a percentage of Gross Domestic Product (GDP), they averaged 10.7 percent; 24.4 percent; and 30.4 percent over these same periods, respectively, putting Liberia among Sub-Saharan African countries with the highest deficit/GDP ratios. In fact, for the period 2012-2015, only Mozambique had a larger deficit ratio (about 40 percent of GDP) than Liberia. It should be noted that excluding foreign assistance, these deficits are much larger. For example, they averaged about US$1251 million for the period 2004-2008 (CBL, August 2009).
The prevailing official view from Monrovia on these deficits and related events, such as the recent decline of the dollar, is that they are caused primarily by external factors, mainly volatility in the international demand and prices for Liberia's major exports (iron ore and rubber) as well as 'uncontrollable' upswings in import payments. In other words, it is the short-term, cyclical demand and supply changes that are often emphasized, rather than the long-term structural and policy failures that have rendered the economy highly vulnerable to external forces in the first place. To the extent that the latter is acknowledged, action plans have hardly been seriously implemented. Tubman's five-year 'Overall Economic Plan to Develop the Republic of Liberia' (1946-1950) which sought to spend millions of dollars on various public-sector projects, did not materialize due to inadequate funding. The Tolbert government's National Socio-Economic Plan (1976-1980), which included transformative goals such as economic diversification and more equitable distribution of income, failed to materialize. Doe rose to power in 1980 and for 10 years ruled a reign of terror that purged not only his military opponents but also the best civilian minds that could have put the economy on a solid transformative path. Even the Taylor regime perpetrated similar transformative ambitions. Its officials frequently declared how much they were "passionate about adding value to the raw materials shipped out of the country" (New African, December 1997). Taiwanese, South African, Libyan and other companies, we were told, were coming to diversify, process and add value to our primary commodities. The Sirleaf government's key development strategy, the 'Agenda for Transformation' (AfT), which was formulated in 2012 to drive Liberia toward a middle income status by 2030 through state-mobilized investments in economic transformation and other developmental pillars, now seems to hit a bottleneck.

But the truth of the matter is that the fundamental driver of our external deficits and what makes them very risky and dangerous, at least in the long run, is the extractive enclave structure of the economy which was set up more than a century ago and successive Liberian governments have not succeeded in transforming – the very structure that the Tipoteh sandals highlighted. It is this narrow structure that has made the country heavily dependent on the importation of foreign goods that could be produced domestically and on the exports of highly volatile agricultural and mineral products, thereby exposing the economy to unsustainable deficits.
I am aware that running a current account deficit does not automatically translate into a negative outcome for an economy as a whole, because such deficit implies a net capital inflow in the form of inbound foreign direct investment, portfolio investment, and other financial inflows. A deficit may hurt particular domestic firms and industries, such as those competing with foreign importers and in global export markets, but it may not have an overall negative effect – the reason being that the foreign capital inflows associated with such deficits can potentially finance growth- and jobs-generating investments in other sectors, thereby offsetting their adverse effects in the trade sectors. Therefore, in assessing the impacts of current account deficits, one should not only fixate on the magnitude of the deficits per se but also (and more importantly) examine the nature of the productive function of the foreign capital financing them – that is, whether or not foreign capital has been productively utilized in transforming the economy. Here lies the crux of our problem. The foreign capital inflows financing our deficits, especially foreign direct investments, have not traditionally played an adequate transformative role in terms of structurally diversifying and adding value to the economy. Consequently, the economy has been kept in a situation in which it constantly bleeds massive foreign exchange on costly import payments, while at the same time often rewards foreign corporations with handsome investment incomes in the form of repatriated profits that gobble more foreign exchange. Between 2004 and 2008, for example, the country paid annually on average US$167 million in investment incomes (CBL, August 2009), even as the transformative impacts of inbound investments remained questionable. Between 2006 and 2014, it spent annually on average US$84 million on imported rice and other cereals and US$4 million on office and household furniture (averages calculated from UN COMTRADE data, accessed using Trade Map). During the same period, it imported annually on average US$621 million worth of labor- and resource-intensive and low-skill and low-technology intensive manufactures (average calculated from UNCTADstat, accessed September 2016).
Thus Liberia has a 'leaking bowl' type of economy, whereby the foreign capital that flows in to finance our growing current account deficits leak out through profits repatriation and foreign-manufactured imports payments, even as such capital makes little or no long-term productive impact. This makes our deficits highly unsustainable not only because their huge magnitude breaches the conventional 5-percent-of-GDP threshold, but also because the foreign capital inflows are not being properly invested in the present to spur sustainable growth that might yield adequate surpluses in the future to cover current liabilities.
As Dr. Togba-Nah Tipoteh continues to work actively in the interest of the Liberian people, by the grace of the Almighty God, and with his legacy of national sacrifice already codified in the social consciousness of the people, it is believed that more literary pages shall be added over time to the historical record of that legacy. Herein, I only tried to open a small hole so that our today's young generation will look at one defining strand of the progressive human and social values that this man has struggled for throughout his life. This was not a tribute to Tipoteh but an effort to remind both the current and future managers of our economy that his car-tire sandal lesson has remained cogently relevant to our present realities. Since the late 1990s, we have had a number of 'peaceful' legislative and presidential elections, and yet the types of economic policies imposed on our people can arguably be described as "economic warfare", using a phrase by Horace Campbell. The masses of our people have not benefited. We cannot talk about national economic recovery and growth without seriously addressing the fundamental causes of our people's poverty and lack of access to education, which are inextricably linked to the extractive enclave nature of the economy and the rentier mentality it feeds. As the people's economist, the young Tipoteh of the 1970s publicly and powerfully dramatized this lesson to our nation. We must now act, before it's too late.
TNT, Happy Birthday!
---
About the Author: Dr. Geepu-Nah Tiepoh is a development economist. He teaches Economics and Research Methods at Vanier College, Montreal, Canada. He can be reached at Email: amuenu.2015@gmail.com
---
---