Trump's Determination To Cut Aid To Corrupt And Rogue Regime Around The World

By: Jerry Wehtee Wion
Contributor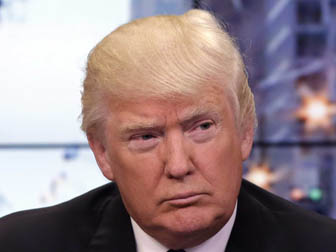 President Trump
I have been warning the Liberian government that U.S. President Donald was about you cut off the American taxpayers' free money pipeline to corrupt and rogue regime around the world. That governments around the world that depend on American free money needed to adopt new measures to be financially self-sufficient in running their countries. And those that didn't take the warning seriously are now in for a rude awakening.

I have written extensively over the years questioning the wisdom of paying anyone in the Liberian government over $40,000.00 a year. We know---and I have written about this numerous times--that for a country devastated by a 14-yesr civil war, there is no justification for people in government to earn Wall Street-like salaries ranging from $100,000.00 to $400,000.00.

Despite the fact that Liberia does not have safe drinking water and electricity for its citizens, yet Liberian Lawmakers earn far more in salaries of $185,000.00 each yearly plus other perks than their counterparts in the US Congress who each earn $174,000.00 yearly. As for the Liberian President and Vice President's salaries and perks. your guess is as good as mine.

Back to simple math. There are 103 Liberian lawmakers. Each lawmaker earns US $185,000.00 a year. In 12 years at the end of 2017, each lawmaker who has been serving would have earned US $2,220,000.00. Therefore all 103 Senators and Representatives take home pay of our tax dollars is a whopping US $228 660,000.00 (Two hundred twenty-eight million, six hundred sixty thousand dollars.) And this does not include money for cars, gasoline, rent and for some like the House Speaker and Senate Pro-Tempore money for private electric generators. Where is the incentive to rush to restore electricity to the country?

And most of that money is free American taxpayers' money where the U.S. State Department reports yearly about corruption but no accountability for these corrupt regimes. No wonder Liberian President Ellen Johnson Sirleaf was so heart broken when Donald Trump defeated her friend Hillary Clinton that President Sirleaf told the BBC she was "disappointed in the choice of the American voters" and that she had hoped they rather elected Hillary.

With President Trump now to cut US foreign aid by 40 percent, failed States like Liberia that run their economies largely on donor money from the United States, Europe and Asia will now have to adopt new austerity measures to avoid economic collapse.

But instead of calling for an emergency session of the Liberian Legislature to cut salaries and other pork barrel waste, President Sirleaf the Harvard University trained Economist leader of Liberia is merely suspending foreign travels by government officials for 90 days. Hope it is not too little, too late as the entire business community in Liberia is on a nationwide strike protesting against economic hardships.

With Trump the Wharton Business School graduate in charge of the US economy, Liberia's Harvard University Economist President Ellen Johnson Sirleaf is faced with nationwide strike and an economy teetering on the brink of collapse after nearly 12 years in power. This is where the rubber meets the road and Harvard economists meet the challenge.

And more trouble could be in for President Sirleaf as Mr. Trump decides the fate of tens of thousands of Liberian war refugees on TPS (Temporary Protected Status) whose stay in America is at the discretion of each American President since George Bush in 2004.

---
 About the Author: Jerry Wehtee Wion, Journalist and Political Commentator, Washington, DC, USA.
---
---