Former Interim President Amos Claudius Sawyer To Serve As Keynote Speaker At The Liberian Studies Association's 49th Annual Conference
Theme: Governance, Institutional Quality and Elections: Prospects and Challenges for Inclusive Democratic
State building in Liberia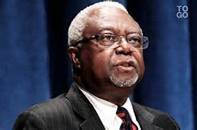 Keynote Speaker:
Former President
Amos Claudius Sawyer
Appearances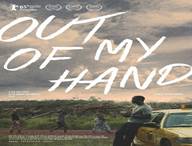 Film Screening – " Out of My Hands "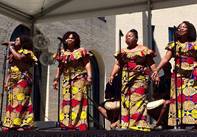 The Liberian Women's Chorus for Change
Dr. Amos Claudius Sawyer served as President (1990-1994) of the Interim Government of Liberia following the assassination of its embattled leader, Samuel K. Doe. Dr. Sawyer is currently the Chairman of the Governance Reform Commission in Liberia, which has y become the Governance Commission. He has several published peer reviewed articles and books, including "African Politics and the Future of Democracy" (2015), "African Development in the 21 st Century" (2014), "Challenges of Governance Reform in Liberia" (2013), and "Beyond Plunder: Toward Democratic Governance in Liberia" (2005), which explored the development of multi-party democracy in the country.
Conference Summary
Liberia goes to national election (presidential and legislative) in October, the third election since the end of its second civil war in 2003. Since then, the country has had a development agenda focused on rebuilding institutions that foster trust, reconciliation, inclusion, and social cohesion. Despite some significant gains, Liberia still faces major cultural, economic, security and other challenges, fueling a state building process that is laden with polarized identities and competing perceptions of effective governance among its population. In addition, the performance of its major institutions continues to exude profound weaknesses and ineffectiveness in delivering on the promises of its development agenda. This situation has implications for the country's ability to sustain a state building agenda that is inclusive and resilient in the wake of and beyond the 2017 election. The LSA's 49th   annual conference will provide a conducive setting where scholars, policy leaders, students, artists and community organizers will engage research papers and policy panels, exchange perspectives and learn about best practices in order to inspire further inquiries and positive actions on the theme of the conference.

Donors: Salameno School of Humanities and Global Studies, Ramapo Foundation, Anisfield School of Business, Roukema Center, etc.
49th Annual Conference of the Liberian Studies Association (LSA) Conference details at: https://www.ramapo.edu/international/lsa-2017
30 March – 1 April, 2017
Ramapo College of New Jersey
---
---