George Mannah Weah is a soccer superstar, who is admired by Liberian youthful Liberians. He made millions of dollars as a compensation for playing football. Over the years, since his retirement and without utilizing any of the available vehicles of investment and revenue generating activities, he has become cashless, a broke man. He has suffered from the celebrity curse, which has afflicted many NBA stars in America. They played basketball and made millions of dollars only to mismanage the funds, leaving them to live in poverty.
But unlike many US athletes that have become victims of wasting millions, George Weah has a nation that has rescued him by making him a senator just to make a living, although he informed the Child Support Court in Georgia, USA that he could only afford $100 per month in child support payment. 
Just a few years agoe, Weah was also named in the FIFA scandal of received 30 pounds or US$50,000 as a sweetener (in famous word for bribe taking) to exchange has vote for the FIFA presidency for the $50,000. Weah begged for the money under the pretense that he needed the $50,000 badly to pay his tuition, with many wondering why would a man who has made so much money in playing world soccer can be rendered to begging for US$50,000.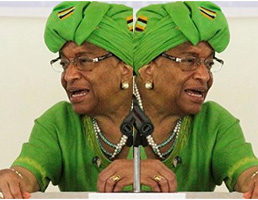 President Sirleaf
As Africa Confidential puts, "Weah long ago depleted his fortune but his campaign was well funded: he flew from town to town in a chartered helicopter from Côte d'Ivoire – his photo and party's logo boldly emblazoned on it. He has refused to declare his assets or explain the sources of funds in his campaign war chest. United Nations, ECOWAS and African Union diplomats say they suspect Weah got support from three sources: Qatar, a network of Charles Taylor's friends, in and outside of Monrovia, and his own network of international soccer professionals."
African Confidential got it right but left out two additional sources of funding for Weah: Ellen Sirleaf Inc and indicted co-conspirator for corruption, disgraced former Speaker Alex J. Tyler.  As the revolving circle around Weah shows, his quest for many to become president at any cost has entangled him a criminal web that could very put his own wellbeing into danger and marginalized his real supporters:

The convicted war criminal Charles G. Taylor, who brutally killed, raped women, and destroyed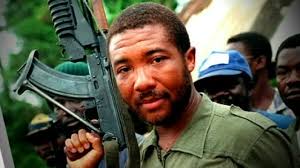 the lives of Liberians and others in the mano river sub-region is aligned with George Weah. Taylor is serving a 50 years sentence in prison in England. Weah, believing Taylor has a lot of money, chose Taylor's politically visible wife, Jewel Howard Taylor, as his running mate. In September 2017, Jewel Taylor boasted of bringing back Taylor's agenda when Weah and his misfit Coalition for Democratic Change wins the Presidency. Jewel Taylor also vowed not be a silent Vice President, promising to challenge Mr. Weah on key policy issues in the even that Mr. Weah were to deviate from the Charles Taylor's agenda.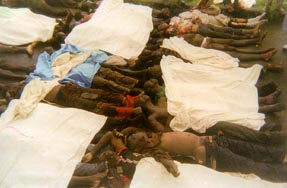 September 18 Massacre of Ethnic Khran Children on Camp Johnson by Coocoo Dennis et al
The NPP is vigorously campaigning for Mr. Weah, boasting that Mr. Weah will owe them as without their support (financially and otherwise) Mr. Weah will never become President. Notably among Taylor henchmen circling Weah include the notorious generals in Cyril Allen, Kuku Dennis, and John T. Richardson, and of course Taylor's "money handler" Kadiatu Findley, who also the wife of former Senate Pro Tempore Milton G. Findley; Mr. Findley is also a confidante of Ellen Johnson Sirleaf. All of these have sent a chill across West Africa, United States and the European Union, who have collected voiced concerns against a "Taylor comeback in whatever form."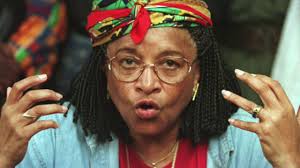 Ellen Johnson Sirleaf has abandoned her honest, respectful and loyal vice president. Instead she initially supported Cllr. Charles Walker Brumskine, wherein the took concession contracts away from Cllr. Varney Sherman (then Chairman of Sirleaf's Unity Party) and gave them to Brumskine. Sirleaf also hired the entire top leadership of Brumskine's Liberty Party and awarded scholarships to the middle echelon of the Liberty Party. Included on the beneficial lists were former Chairmen Israel Akisayi (economic crime indictee) and Fanati Koffa (a U.S. federal convict) and Debar Allen. Party Strategist Darius Dillion was also given scholarship to attend Strayer, but Mr. Dillion abandoned college education and returned to Liberia. Sirleaf encouraged long term business partners in Medina Wesseh, Musa Bility and Harrison Kanweah to abandon the Unity Party and join ranks with Liberty Party. 
But after realizing that Brumskine could not even make it to the second round, Sirleaf abandoned Brumskine and joined George Weah and his misfit coalition comprising CDC, NPP and Tyler' Party. In exchange for money and political support, Weah agreed to support Sirleaf's son bid for the senatorial election if Weah wins the presidency and for Weah not to prosecute the Sirleaf family and inner circle for the massive level of corruption. In September 2017, in Kakata (city outside of Monrovia), Weah informed the world that he will protect Sirleaf and her family from prosecution for corruption. Weah commitment to the Sirleaf was buttressed by CDC former Secretary General Acarious Gray, who went on facebook to pronounce that Weah and CDC will provide full protection from prosecution for corruption for the Sirleafs.  
Every Liberian know the long standing animosity between Taylor and Sirleaf since both started a war that killed 250K Liberians, sending million others into forced exile. Taylor and his team blame Sirleaf for turning over Charles Taylor to the international community for prosecution. How will a George Weah presidency navigate his loyalty between the Sirleafs and the Taylors?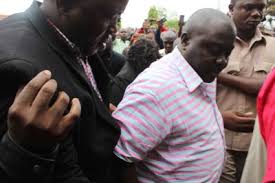 Alex J. Tyler was a long standing partner of Sirleaf. Sirleaf engineered his ascendency to the speakership in 2007 when she masterminded through a bribery scheme to oust then Speaker Edwin Snowe. Some are still pointing acusing fingers to Styler for the death of Allison, Tyler became speaker and both he and Sirleaf oversaw the wholesale of Liberia's natural resources to the highest bider. The British Accounting Firm, Moore Stephens reported in a government sponsored audit that only 66 of 68 concessions were fraudulent and deprived Liberians a shot are benefiting from their God given natural resources. Tyler broke away from Sirleaf in 2015 and decided to form his party to run for the Presidency. He bought nearly a 100 SUVs, valued at about US$48,000 a piece.

But Sirleaf and the Liberty Party engineered to remove Tyler as Speaker and brought against him (rightfully) a corruption charge on the basis of a Global Witness corruption report in which Tyler was alleged to have used his position as speaker to solicit bribes to undermine Liberian procurement laws. Knowing that the corruption charge against him had tinted his already tarnished reputation and diminished his chances to the Presidency, Tyler sought refuge in George Weah, offering to provide his vehicles and cars to George Weah in exchange for the Presidential post. But George reneged after Tyler joined his coalition and chose Charles Taylor's wife, Jewel Howard Taylor.  Tyler holds anger and malice against Sirleaf and how will Mr. Weah navigate between Sirleaf and Tyler if he ever became President.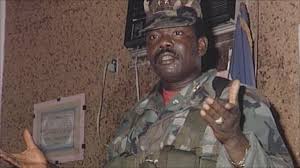 The Job/Money Seeking Collaborators are usually an important aspect of the cabal of Liberian politics. These are people who run for the Presidency only for the purposes of joining one of the two political parties in exchange for money and jobs. Notable amongst the ever contesting politicians is notorious Prince Y. Johnson, infamously known as "PYJ." 

In 2011, Charles Walker Brumskine and PYJ were the main collaborators who join Sirleaf only for the purpose of money and jobs. We have seen PYJ again doing the public dancing with the two remaining candidates, buying time to extract cash from either or both contenders for the presidency in the second round. Their main goal is to get jobs and money for themselves and their followers. And they usually aligned with the candidates they found to be more accommodating to their desire to loot the state.  PYJ is an arc enemy to Charles Taylor and Samuel Taylor. He murdered Doe and also betrayed Charles Taylor, when he broke away from Taylor and formed his own rebel group (Independent National Patriotic Front).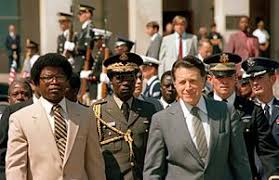 The Samuel Doe groups are the people who originally supported CDC, giving Weah nearly 100% of their votes in 2005 and 2011. Doe's Grand Gedeans saw Weah as another Samuel Doe, as they claimed Weah's success on the soccer field was in part due to the massive support that Sammy Doe provided him. The Grand Gedeans also saw Weah as a man that avenge the death of thousands of Grand Gedeans.

And those who are principally responsible for ousting Doe from power and killing countless Grand Gedeans are Charles Taylor, PJY and Ellen Johnson Sirleaf. In the first round, unlike 2005 and 2011, Grand Gedeans gave their overwhelming support to Weah but at a reduced percentage. Weah won Grand Gedeh by only 78% compared to the 90% in 2005. Weah's team have informed Grand Gedeans that they will still be able to avenge Doe, as he will not give in to Sirleaf, Taylor and PYJ. But many Grand Gedeans are concerned Weah will be able to fend off Sirleaf, PYJ and Charles Taylor.
Where do the "grassroots" CDCians who have propelled Weah to political stardom fit into this complex web of personal self-interest and cabal that Weah has been entangled? Many analysts believe the real CDCians are going to be marginalized, just as Ellen Sirleaf marginalized the Unity Party. Further, how will Weah tilt the interest of the grass root followers who want real change against his new found corrupt and criminal gangs who want revenge and more corruption?
Within the new corrupt and criminal cabal around Weah, whose interest does Weah serves the most: Sirleafs, the Taylors, the Tylers or the Collaborators?
Many believe Weah might not last long as a president. The Taylor and his gang could push him out and Jewel Howard Taylor becomes President. Taylor wants Sirleaf prosecuted for war crimes and corruption as well. How will Weah deal with is demand?
To others, the Weah's campaign has become a goldmine. Dr. Abdoulaye Dukule of The Perspective is now a strategist for George Weah's CDC. But this is the same Dukule who recently wrote a book review in which he highlighted the coming-of-age of V. P. Boakai. He wrote: "This is a book for the times, to be read to understand the man standing before Liberians, asking them to give him a chance to be President."
---
What is your take? Please post your comments below: