"We Were Armed Robbed, Almost Killed But Not Deterred"
By Samuel Kofi Woods, II

The Perspective
Atlanta, Georgia
October 21, 2003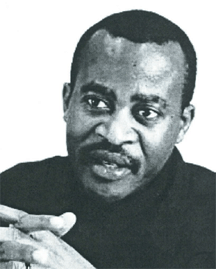 Samuel Kofi Woods
The Foundation for International Dignity (FIND) family experienced its worst tragedy since its more than one year of existence. Six men armed with pistols, axe and other weapons sneaked their way into the Regional Offices of FIND in the early morning hours of Wednesday, October 15, 2003. Two staff members were physically assaulted and another three all held hostages, at gun point while the armed men took away equipment, personal belongings of the staffs and monies belonging to the organization. Below is a summary report of the incident:
On the morning (about 7:50 a.m.) of Wednesday, October 15, 2003, six men approached the main door of the offices of FIND located on 35A Wellington Street, Freetown, Sierra Leone and requested to see the Regional Representative. The driver opened the door and started to inquire about the motive of their mission. According to the driver, as some of them spoke in Liberian accent, he took them to be a group of refugees, as this has happened on other occasions where delegations of refugees approached FIND for advice and guidance.
While conducting the inquiry, the driver was called by the Regional Representative who had no idea about what was happening outside. The Office Assistant approached the men who immediately attacked him and bolted the door from inside. They took out a knife, pistols, and a screwdriver. The Office Assistant was subdued and tied up.
They proceeded to the office of the accountant and demanded money under gunpoint. The Regional Representative was in his office about to check his e-mails when suddenly one of the assailants entered and demanded money and directed him to shut up or be killed.
About three of the robbers later entered the office of the Regional Representative after a scuffled ensued between the Regional Representative and their colleagues. The Representative was subdued under gunpoint and the other staffs and was brought into his office while the Program Manager remained under gunpoint in the program office.
It has been a dreadful experience for the entire staff of FIND but we will persevere.
We appeal to all of our friends to journey with us through this period of great shock and trauma. Most of our files were scattered. Some of our equipments, documents, and personal effects were taken away. This blatant act of criminality will severely impair our work. We are also developing on plan for increased security and reorganization.

The police have been officially informed. They are conducting an investigation into the situation and we wait patiently for their response.
This tragedy has caused us enormous grief and pains. The Regional Representative was wounded on his nose while other members of staff continue to experience severe bodily pains. We realize that this is a pain shared by all of us: FIND and its partners. We can assure you all that we are determined to surmount this challenge to our conviction. THE WORK WE HAVE STARTED WILL CONTINUE!