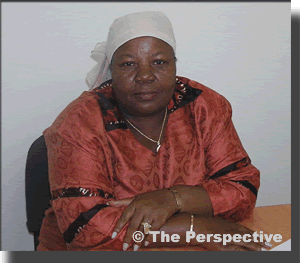 Cllr. Frances Johnson-Morris
Chair, National Elections Commission
With just eight months to the holding of the first postwar general and presidential elections, the National Elections Commission (NEC), through its Chairperson Cllr. Frances Johnson Morris, yesterday hosted a major press conference where the electoral guidelines and key electoral dates were officially released thereby zooming the limelight under which political parties and related components would guide and guard themselves.
Cllr. Morris said with the release of the electoral dates and guidelines, all concerned would take advantage of the information and education and conduct themselves within that framework. Key among the electoral dates are voter registration (25 April-21 May) and September 1 the commencement of campaign.
Others are publication of electoral districts (15 July), nomination of candidates (1 August), August 15 final date for submission of application to register as independent candidate, 30 August, publication of final list of candidates, 10 October, the end of campaign 24 hours before election day slated for October 11. The announcement of results is not later than 26 October among many others.
Meanwhile, NEC has praised the NTGL for making available US$2.3 million which is being used to ease the problem of logistics, personnel cost, stationeries, fuel among others.
On the progress so far of the Commission, she said the Commission has secured a 25-seater bus for use by the employees, five double cabin pickups and 14 cars intended for regional coordinators. She disclosed that there are about 18 registered political parties while 18 others ore going through the process to gain legitimate status.
She said at the moment an Inter-party Advisory Committee (IPAC) has been formed with mandate to settle whatever differences that may crop up among political parties making sure that the rules of peaceful coexistence are observed from time to time.
After 14 unabridged years of self-destruction, Liberians find themselves converging at the cross- road seeking democratization as well as individuals who would genuinely serve the political purpose, bring economic relief and infuse social sanity to the war-torn country.
Many political observers are looking at the ensuing election not only in form but more importantly its essence including bringing total deliverance to the people.
One critic told The FORUM minutes the electoral guidelines were released that the formalities such as the publication of the timetable would not achieve its intended meaning without the actualities such as subscribing to the organic law of the land and the general will and pleasure of the Liberian people.