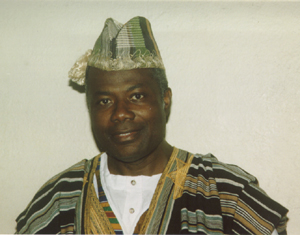 Judicial Process International Inc., a non- profit organization incorporated under the laws of the State of Maryland, USA, formed to promote human rights and the rule of law in the world and Africa in particular, has received with great disappointment the repugnant and reprehensive act of the Liberian government by the lawless and unconstitutional search of the home of Dr. Togba Nah Tipoteh of the Liberian People's Party.


We at the Judicial Process International are greatly disturbed by the unprecedented violation of the fundamental human rights of the Liberian People by the Taylor's government. We have read and heard testimonies from reliable sources of the appalling accounts of atrocities committed by the government of Liberia. The Liberian government has been and continues to be documented by international human rights organizations for extra-judicial killings, and torture by security forces under the instruction of Mr. Taylor. Unlawful detention of political leaders, threats and intimidation directed against journalists remain unabated.


The Universal declaration of human rights adopted by United Nations on December 10, 1948 is a cardinal principle of the United Nations of which Liberia is a founding member. It is also noted that Liberia voted and signed the Universal declaration of human rights. Additionally, Under Chapter III, Article eleven of the Liberian Constitution, the fundamental human rights of all persons are clearly and equally protected irrespective of ethnic background, race, sex, creed, or political affiliation.


Moreover, Chapter III, Article twenty-one, section (b) of the Liberian constitution states that no person shall be made subject to search or seizure of his person or property whether on criminal charge or for any purpose unless upon probable cause and with lawfully issued warrant.


Liberia being a member of the civilized community of nations, and having affixed her signature to the Universal declaration of human rights, and further adopted her own constitution which clearly provides for the protection of civil liberties, Judicial Process International expects the Liberian government to respect all treaties entered into and rectified by her. Importantly, the Liberian constitution must be preserved and protected by Mr. Taylor as sworn to upon assuming the presidency.


However, to our greatest disappointment, the Liberia government has adopted and nurtured the culture of impunity and lawlessness. It is expected that a civilized government will protect her citizens rather that abusing the very people who voted the government to state power. It is against the barbaric and uncivilized act of the Taylor's government, that the Judicial Process International joined the many voices to condemn in the strongest term, the Taylor's government for the unconstitutional search of the home of Professor Togba Nah Tipoteh.


Judicial Process International intends to demonstrate its concern about the uncontrollable atrocities of the Taylor's government by registering her protest against the Taylor's government with the United Nations and other International human rights organizations.


Signed:
John F. Josiah
Founder and Executive
Director, Judicial Process International Inc.