Liberians Mourns the Death of Senator Paul Wellstone

A Press Release Issued By The Union Of Liberian Associations In The Americas (ULAA)
The Perspective
Atlanta, Georgia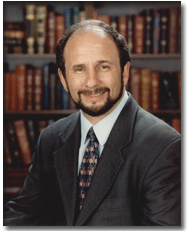 The Late Sen. Paul Wellstone
The Liberian Community today describes the late Senator Paul Wellstone as a courageous man. A man of principle, love and determination, who was an advocate for the rights of immigrants and the down trodden. He was one of America's greatest Senators whose advocacy was a blessing to the ordinary man of the American Society. His name is known in every household of the Liberian community and Liberian refugee camps in Africa. He spoke against and condemned warlords in Liberian that continue to destroy the country and impoverish its people.
Beyond the borders of the United States, Paul Wellstone was not only known for his defense for human rights and peaceful coexistence of nations. He was a strong opponent of child slavery and forced labor in war torn country like Liberia.


...We will remember him forever. He was indeed a friend, an advocate and partner of the Liberian people for peace in our war torn country. He helped many Liberians to reunite with their families in the United States.


He was an original co-sponsor of the Liberian Immigration and Fairness Act that would grant legal permanent resident status to more than 15,000 Liberians residing in the United States following the 1989 civil war.


In recognition of his strong advocacy for the rights of immigrants and protection for human rights, Senator Paul Wellstone was nominated today, as the first American to receive the Liberian Community Human Rights Award, says Kirkpatrick Weah, Chairman of the Liberian Human Rights and Refugee Welfare Organization - LIHRRWO. The Award will be received by the Wellstone on July 26, Liberia's Independence Day in 2003.


The Liberian Community extends its deepest sympathy to the children of the late Senator Paul Wellstone, his staff, the citizens and residents of Minnesota and the American people.


A memorial service by the Liberian Community is scheduled for Sunday, November 27, 2002 at 4:00 PM. It will be held at the Brookdale Covenant Church, Brooklyn Boulevard and Highway 100 South in Minneapolis, Minnesota.

---
© The Perspective

P.O. Box 450493
Atlanta, GA 31145
Website: www.theperspective.org
E-mail: editor@theperspective.org