Exiled Liberians Shun Government's Reconciliation Conference

About a week ago, The Perspective received a list of names of influential Liberians who have been invited by the Liberian government to attend the Taylor regime reconciliation conference in Monrovia beginning 24 Aug 2002. Upon publication of the list of invited Liberians, we decided to conduct a survey of the individuals in order to gauge their views and opinions about the reconciliation conference. In this effort, The Perspective contacted several of the invitees in the Diaspora, especially those living in the United States, Europe, and West Africa. Below is a sampling of their views as expressed in their own words without editorial commentary:


Harry Greaves, Jr. - An opposition politician:


I do not intend to attend the upcoming National Reconciliation conference. The continuing state of emergency, illegal searches by security forces, often in the dead of night, harassment of journalists and summary arrests do not convince me that the government is serious about reconciliation.


The conference's agenda is far ranging and lacks focus. Statements by the Liberian president that the conference will continue for 10 years betray a lack of seriousness. I do not expect this conference to achieve anything more than to serve as a PR exercise for Mr. Taylor and I have no intention of serving as a prop in this charade.


Mydea Reeves-Karpeh - Outgoing President of the Union of Liberian Associations in the Americas (ULAA):


I will not be attending the Conference.


My major concern is security. I have been out of Liberia since 1985 and I left out of fear and insecurity. Today it is even worse as opposition leaders and thousands of citizens have fled for their lives. There is currently a war going on and people are fleeing the violence. Many Liberians are in exile in neighboring countries and prefer to remain refugees. Additionally, the February 8, 2002, declaration of the State of Emergency also has a chilling effect and it is inconceivable to expect us to willingly come to this conference. There are still political prisoners languishing in jail and there is fear for the lives of Hassan Bility and others recently arrested. Personally, I supported sanctions and testified at Congress. I have no confidence in the existing security apparatus and will not compromise my safety. The stances I have taken against the Taylor Government are open, frank and honest but my life will be at risk if I decide to attend this conference.


As a leader of the largest group of Liberian organizations in the United States and a Liberian citizen, I have denounced the ongoing war in the country calling instead for peaceful means to replace President Taylor who has failed to uphold democratic values thus plunging our beloved homeland in chaos and international disrepute. I have always called on LURD and the Government to declare an immediate cease-fire, disengage and cease all further hostilities. Liberians are war-wary and they deserve to get their lives back on track. Violence is not the way forward and if we love our country we must put down the arms and find ways and means of creating an enabling environment in our country.


I don't think this conference will achieve any tangible results. We need genuine peace and reconciliation and this is more like a public relations event. The Taylor Government is not prepared to make the critical decisions necessary to bring about this enabling environment for reconciliation to take place. What happened to the lofty ideas advanced in 1997 at that first conference? Where is the seriousness that they are prepared to reconcile? What are the core values and beliefs around which Liberians can rally? What consensus on governance structures do we expect the conference to achieve that will produce the political framework to minimize the powers of the presidency, foster civil service reform, guarantee independence of the judiciary and legislature, foster a vibrant climate for opposition political parties, improve the image of the country and guarantee humanitarian aid for our people? What democratic institutions are we envisioning to jump-start? How can we motivate our people to have attitudinal changes for the betterment of our fellow countrymen and women? Will this conference set a framework for the provision of basic social services- light, water, schools, primary medical care etc.? Could the Government use a fraction of the money to be spent on this public relations event to help the poor people get those basic needs? Will they release all political prisoners and guarantee those freedoms that the Constitution provides? Will we have a free press? This is no time for lip service for peace and reconciliation. I will attend a conference that will make a difference in the lives of the common Liberian citizens.


Cletus Wotorson - An Opposition politician:


I will not be attending the conference.



Cletus Wotorson
There are a number of questions that inform my decision among which are the continued harassment of citizens under the pretext of state security; the various bans; the state of emergency which could affect any person at any time and whose implementation could affect anybody who did not support the direction of governance.
The continuation of hostilities in the country, which creates the reality of total insecurity in the country amongst others.


The reconciliation Conference will achieve nothing under the existing political environment. It is just an amplification of the several meetings of "eminent" people that are usually called for political posturing and PR mileage.


J. Fonati Koffa - A Liberian Lawyer Residing in the US


I do not plan to attend the conference.


The continued detention of Hassan Bility and others without trial, illegal search and seizure of the homes of private individuals, the state of emergency and a culture of impunity compel me not to participate. If I thought that my presence at the conference would do anything to alleviate any of the above, I would be the first on the plane.


In my view, the conference will achieve exactly what it has been set out to do: create a public relations opportunity for the government. However, it will ultimately fail because no one is taking the issue of reconciliation now under this government seriously, and indeed they should not.


Conmany Wesseh - Pro-democracy activist and Chairman of the Center for Democratic Empowerment (CEDE):

I am not attending that conference!


Conmany Wesseh
There is no evidence that the government of Mr. Taylor will live up to its duty to the people - protecting life and property, respect for the rule of law, addressing the culture of impunity. Most, if not all the killings, lootings, arbitrary searches and seizures, illegal detentions and tortures, attacks on the homes, offices and persons, armed robberies and outright rights abuses are traceable to the government and its agents. Using impunity - callous of impunity - where perpetrators of heinous crimes boast about their deeds and go unpunished is nothing to give hope about personal security. Where is Hassan Bility? If there is any respect for the rule of law, why has the man not been produced in court? What about the arrest and torture of human rights lawyer Tiawan Gongloe who Taylor had asked to serve as one of the advisors of the conference.
What is the result of the investigation into the murder of the Dokies, Norwai Flomo, Vice President Dogolea, Francois Massaquoi, and several other known and less know individuals or groups; how about the attack on my home on July 29, 1999, in which my wife and kids were nearly killed. Joe Tate, then the Director of Police was known to have organized about 100 men, some recognized as police officers, to carry out that brutal attack. The attackers were singing that they had gone for my head to be taken to the NPP headquarters. These were reported in the newspapers and some of the perpetrators went on radio to justify their actions.


No one was ever arrested and prosecuted. Unfortunately, Joe Tate and some of his senior officers (one of whom physically participated in the attack) died in the plane crash less than two weeks later. All the government said was that the perpetrators were "ex-combatants". My wife, women leader in her own right, and children, traumatized, fled the country.


Then on November 28, 2000, the 3rd anniversary of the murder of the Dokies, again nearly 100 men armed with machetes, crow bars, hammers, and knives, while others carried sides arms, attacked the offices of the Center for Democratic Empowerment with the expressed intention to kill former President Sawyer, Chairman of the Board of CEDE and myself. Like the case of the attack on my home about a year earlier, they looted or destroyed everything in site. Eleven computers and other equipment and furniture were destroyed or stolen. The perpetrators were led by Robert Beah of SSS and Duo then at the Freeport security, now frontline commander of the private militia of the president (the so-called ATU). Among those arrested by citizens action and turned over to the police was a captain of the AFL and official of the NPP. No one was ever prosecuted. I was badly wounded and almost lost my life.


The president, on December 20, 2000, addressed a mob at BTC and went on to justify why we (Sawyer, Ellen Sirleaf, and a few other political and civic leaders) deserved what we had experienced. I left the country the next day into safety and to undergo medical treatment. Besides unjustifiably and illegally dismissing relatives of mine from their jobs in the civil service or public corporations, they continue to harass my family. The latest action of harassment was meted against my younger brother who works for the UN and who lives in my leased house when he was detained and the house compound dug up in search for arms that he or I should have been storing there. In all the cases, the actions were taken in broad daylight - 8am in 1999 and 11 am in 2000.


What the conference will achieve? Nothing, just a PR gimmick for Mr. Taylor. Where is the report from the earlier conference? I was put on the steering committee, but when I raised the question of the mandate of the conference, I was never invited to the meeting again. But my name was used in every PR leaflet.


Charles Walker Brumskine - An opposition Politician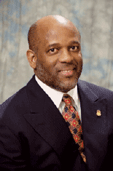 Chales W. Brumskine
I am not going to the conference because I believe that it would be a disservice to the people of Liberia, especially those living at home. My presence at such a conference would give the impression that I believe that Mr. Taylor is serious about reconciliation in Liberia, when we know too well that Taylor does not care about reconciliation! And I will not be a part of such a conspiracy against the Liberian people. Mr. Taylor, as we know, is the problem, or at least the major part of our problem, in Liberia. Mr. Taylor himself needs to be reconciled with the people of Liberia.
As I always say, George, there are two wars going on in our country: we have a war going on between LURD and Mr. Taylor forces. There first needs to be reconciliation between the two groups. The second war that is being waged today in Liberia is between Taylor and the Liberian people. We need to reconcile that aspect of our national life as well. These must take place prior to the ethnic reconciliation that Taylor wishes to use as an escape from the real problems in our country. No one can deny the fact that there is a need for us to reconcile our various ethnic groups. But it is something that we will do at another stage of our national life, when we have a government in place that enjoys the trust and confidence of the Liberian people, which is certainly not the case today.


So what we need to do now is to reconcile ourselves, including Mr. Taylor, but this cannot be done with Mr. Taylor being both a player to the process and a referee at the same time. Mr. Taylor has completely lost the legitimacy that he acquired as the result of the elections (1997). Consequently, no reasonable person takes the man seriously any more. We need to have a third party, hopefully ECOWAS or the international community under the leadership of the United States facilitate such a reconciliation conferences, and assist Liberia in achieving genuine peace and stability. Whenever such a conference is held, I will be prepared to participate.


Security should always be a factor on the mind of any reasonable person. But more than my personal security is the security of the people back home. Their security issue needs to be addressed. But if we, who are viewed as exiled political leaders of our country, were to go home and pretend as if the situation at home is normal, we are not going to [only] put our security at risk, but also aggravate the conditions of those who live at home, because we'll be saying to the international community that it is safe to live in Liberia. Our people would be misled into believing that they can say what should be said in any democratic society or conduct themselves as if they were in a free environment -- which is not the case. We still have the state of emergency in Liberia. Liberians are still being jailed and flogged by the government because they are perceived as being supporters of mine.


Why would anyone want to be part of a staged reconciliation conference, as Mr. Taylor remains in a state of denial as to the wrong he continues to inflict on our people, and the people are denied their basis constitutional rights? As you know, reconciliation entails someone saying: I have done wrong, I seek forgiveness, and I would like for us to put the past behind us and move forward. Mr. Taylor is not ready for reconciliation.


Marcus Dahn: An opposition Politician


Until I receive an official invitation from GOL, I will not act on a mere list of "invitees." Anyone can provide names of individuals to a conference on the Internet.


While it is true that Liberians should help provide answers or solutions to the enormous problems at home, it is incumbent upon Mr. Blamoh Nelson and Dr. Massaquoi to be more professional: (a) An official invitation addressed to each person, including, program agenda, the role s/he is expected to play or topic expected to address, transportation, lodging, and other logistical arrangements, etc.
In my recent interview in Monrovia in July, I stated that I, among other Liberians, would like to know what happened to the results of the 1998 "Conference on The Future of Liberia: Vision 2024." Further, on July 30, Cabinet Director Blamoh Nelson took me to the Unity Conference Center where I met Dr. Roland Massaquoi et al working on the reconciliation conference. After more than two hours of discussion and reviewing some of the literature given to me, I suggested that they check The Dahn2003 Campaign website for assistance. Dr. Massaquoi requested, and I granted, to download and incorporate some of our ideas. I was also in Mr. Nelson's UCC office when his assistant downloaded the entire site. I simply told them, "Compliments of The Dahn2003 Presidential Campaign."


The fact is, GOL cannot continue to collect pertinent information and/or suggestions on resuscitating Liberia and NOT implement them. Remember an ancient philosophical saying: "You fool me once, shame on you; you fool me twice, shame on me." Need I say more?


Security or the state of emergency is not really my concern as I was in Monrovia from July 26th to August 3rd. Sometimes, we've got to act to make things happen.


With all due respects to the planners of the Reconciliation Conference, unless and until genuine efforts are made and "an olive branch hand" is extended while taking into accounting suggestions above, the Reconciliation Conference will "...be like a broken-winged bird that can not fly."


Leslie Norman Abayomi Cole, Sr. - Liberian Community Leader and a Security Consultant


Like most well thinking Liberians, I believe that the creation of a National Round Table for peace and reconciliation in our country is indeed necessary.


Leslie Norman Cole
Until such time that President Charles Taylor is prepared to lift the State of Emergency and release all political prisoners and guarantee those freedoms that the Constitution provide, I cannot at this time accept the invitation to be a part of the deliberations being held in Liberia. I will, however, be prepared to attend a similar conference held at a neutral venue in the sub-region.
The environment for reconciliation is not right. President Taylor had an opportunity to have met with major stakeholders recently in Abuja, and he did not. A preliminary meeting at a neutral site would have enabled President Taylor and stakeholders to meet, hold consultative talks and freely discuss an agenda for genuine peace.


Over the years, we have seen President Taylor cancel foreign trips due to security concerns. Similarly, the list of invitees to a reconciliation conference in Liberia is replete with names of individuals, who should also forego accepting the invitation because of security apprehensions.


I have previously expressed my disappointment to Mr. Nelson and Dr. Massaquoi about not having seen a report of the ideas advanced in 1998 at the National Conference on the Future of Liberia. Had the Taylor government been serious enough to implement the very basic tenets set forth in that document, the security system would have been in a much better position than it is today.

Do they expect most of the invitees to attend when the declaration of the State of Emergency is still in effect? I would have thought that President Taylor would have lifted the decree to encourage participants to be frank while articulating their views.


Political prisoners are languishing in jails. Detainees are unaccounted for. A Presidential amnesty would have gone a long way to encourage some of the stakeholders to attend?


If the organizers want to achieve effective results, may I suggest that the President convene the First National Plenary Session on Saturday in Virginia, make a number of major announcements consistent with the trepidation expressed, and adjourn. If our goal is to meet the need to have genuine peace and reconciliation, the issues addressed herein must be seriously considered.


Liberia needs genuine peace and reconciliation and it is achievable. They must prove to us, Liberian citizens and the world, that The Taylor Government is prepared to make the critical decisions necessary to reconcile with its enemies - both real and perceived.


Personally, I have very little confidence in the current security network. I encourage the organizers to re-visit the paper, which I presented at the 1998 conference.


I look forward to reading about the bold steps that the President has taken towards peace in Liberia.


Tarty Teh: Chief Political Representative, Liberians United for Reconciliation and Democracy (LURD)


Anyone who has not dealt with the odd assortment of personages comprising the Taylor government would understandably give them credit for their new emphasis on an old theme: "Peace and Reconciliation." But if the lure of the well written conference agenda brought one any closer to the condition the planners want us to join them to discuss, one would, sooner or later, run into the idiots that comprise the odd set that completes the profile of the Taylor government.


While the gleaming wrappings are still on the conference invitation, some of us run the risk of being perceived as not caring very much about peace in the region that has known only war for over a decade. That is why I believe that dismissing Taylor's latest overture should not be done with levity.


Having said that, the document the Taylor people put out sounds very credible, until one realizes its old context - Liberia, or, better yet, the West African sub-region. If we must believe the United States, Great Britain, and the United Nations, then Taylor is the reason there is no peace in West Africa. Liberia is only a small part of the general misery that these otherwise different entities blame on Liberia's President Charles Taylor.


However, what could be fairer? Taylor wants over 250 Liberians and a half dozen organizations to sit around the conference table with his people to talk about peace. Well, some people went to Liberia from abroad on the assumption that the war had ended officially. They had not waited for an invitation. I guess going home is a natural part of being a Liberian. It was a risk, no doubt.


And so the Taylor government killed, imprisoned, and simply chased other thinkers away. Taylor was counting on synchronized thinking among the nearly arrived. Instead he got critical appraisal of a government that had already set new records of repression for Liberia and some of its neighbors. We have six years of sustained regression to show for Liberia's miserable existence under Taylor.


A good number of us, given the dire consequences of thinking freely in Liberia, decided on alternative course. We decided that if we are not allowed to think for ourselves, then we must remove whomever or whatever is interfering with our rights to think freely. Liberians United for Reconciliation and Democracy (LURD) is only a visible form of our resistance to President Taylor's crime spree.


We have therefore been waging the resistance for a number of years now. We believe that this, not coincidentally, has brought about new thinking in the Taylor government. Which is why the "Conference Organizing Bureau" has compiled a list of questions they hope will lead to the solution. But the list of questions the Organizing Bureau put out appeared to have been assembled by people who either had not lived in Liberia or did not know what happened to Liberia recently. Take a look:


(1) What is the best way to reduce the conflict and tension in the country;

(2) What is the best way to restore and maintain peace and understanding at all the various societal levels in Liberia;

(3) What is the best way to facilitate sustained economic development and growth of the communities and the country as a whole; and

(4) What is the best way to promote and enhance the democratic process and the rule of law in Liberia


I suspect that some - if not most - of the people who compiled these questions knew (even if they didn't discuss such among themselves) that the answer to every single question is this: Get rid of Charles Taylor as President of Liberia.


Ellen Johnson-Sirleaf - Opposition Leader:

Unity Party joins the several other political parties in the position that the National Reconciliation Conference called by the Government to resume on 24 August, 2002 is untimely and is thus unlikely to achieve the desired results.


This is due to the fact that the State of Emergency has not been lifted, as requested by several of the political parties, and there are persons, such as the Hassan Bility Group, charged as supporters of LURD, who have not been released from prison. Their continued incarceration flies in the face of a Government appeal to their participants to participate in the conference with assurances of their safety.
Unity Party is fully committed to all forms of dialogue that will lead to peace and reconciliation in our country but can endorse only those processes that are well prepared and take place in an environment that is conducive for success.

Nohn R. Kidau - President, Movement for Democratic Change in Liberia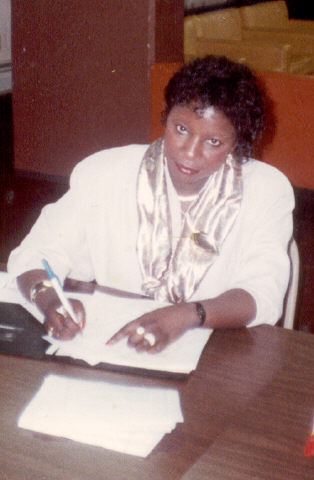 Nohn R. Kidau
I am humbled by the invitation to attend the reconciliation conference scheduled to begin on August 24, 2002. Upon receiving the invitation on August 13, I e-mailed Hon. Nelson a few questions that could help me with my decision making process. I have not heard from him since then. I must indicate my inability to attend the conference for the following reasons:
While I encourage the idea of a national reconciliation I do not believe that it makes any sense to have a reconciliation conference in the middle of a war. Mr. Taylor and the conference organizers are missing a few steps here. To have genuine reconciliation conference on Liberian soil with all the stakeholders in attendance, the following steps should be taken:

a. Declare a cease fire,
b. Begin a process of dialogue with LURD,
c. Lift the state of emergency and the ban on political gatherings,
d. Free all Liberians that are locked behind bars without charges, all political prisoners that are languishing in jails and those detainees that are unaccounted for,
e. Reconciliation should include restructuring of the military, and security.
f. Create the enabling environment in which the rights and fundamental liberties of the Liberian people, especially freedom of expression, and the press are respected and tolerated, then
g. Hold a reconciliation conference where those who have been hurt must be able to peacefully express their hurts. And during this reconciliation process there must be some admission of guilt, expression of regrets, and repentance on the part of the perpetrators of such hurt, and they must vow never to repeat the behaviors that cause so much hurt.


In the absence of these steps, I believe the conference will fail to benefit the nation.

In 1998, Mr. Taylor invited us to a peace conference, and about 200 of us in the United States attended the conference in the interest of peace. Dr. Roland Massaquoi was, again, the organizing chairman of that event. Many brilliant ideas on how Mr. Taylor can do the right thing for Liberia were presented to the Government. We do not know what happened to those brilliant ideas. Instead, Mr. Taylor returned to the conduct of government that had warranted the reconciliation meeting in the first place. It would be useful if the Liberian government were to revisit the proposals of the 1998 conference and see how best they can be implemented.


Liberians are dying of hunger and hunger related diseases- they need food, water, electricity, and other basic social services. It will do them a lot of good if Mr. Taylor could use the money he will be spending on holding the reconciliation conference to address some of those needs at this point.


Mr. Taylor has refused to be a part of any peace conference held in places where Liberians could feel safe to attend, including those in Abuja and Ouagadougou. Every effort was made to encourage Mr. Taylor to attend those conferences, but he refused to attend. Now, as a leader whose nation and people are suffering the way we are, he should have taken that opportunity to help give us the peace and stability we so desperately need.


Inasmuch as he is the president, Mr. Taylor and his government are part of the conflict and if he were really serious about peace and reconciliation, his government would not be planning to preside over the resolution of such conflict. Furthermore, I do not believe that Monrovia, with all the security risks and the blanket state of emergency is an appropriate venue at this time for the conference.


H. Boima Fahnbulleh - An Opposition Politician
H. Boima Fahnbulleh, Jr.
Frankly, I do not want to dignify Taylor's circus with even a comment, but for you I will proffer a terse statement. This whole fanfare is a desperate attempt by this criminal and his supporters - in the sub-region and internally - to burnish his battered image in the light of his imminent indictment by the Sierra Leone War Crimes Tribunal. In short, this is a rescued mission by hypocrites - some of them leaders in West Africa; others manipulators from North Africa; and yet others (political leaders) in Liberia who want to give Taylor something in return for the support of his security apparatus after his departure.
What sense does it make to negotiate the exit of Taylor in an honourably way by allowing him to complete his term, exempt himself from future elections and settle splendidly in exile as is being proposed by some international entity and elements in the West African sub-region? Is this not rewarding evil, murder and crimes against humanity? What would be the yardstick for measuring good governance, accountability and humble submission to the popular will if butchers and political criminals are exempted from prosecution and punishment if they give up their power? Giving up power is meaningless if effective punishment is not imposed for its abuse. Punishment would be an effective deterrent for future repetition by other actors. This is the lesson of Nuremburg and contemporary war crimes tribunals.


I say here in all honesty that nothing must be done to save Taylor from the Tribunal in Sierra Leone. Liberia's history can only purge itself of its most ignoble blight by allowing the prosecution, condemnation and punishment of this most evil of political charlatans.


I have nothing more to say about this wretched individual who calls himself 'president' of a wasteland and 'leader' of a dispirited people.

---
---
© The Perspective

P.O. Box 450493
Atlanta, GA 31145
Website: www.theperspective.org
E-mail: editor@theperspective.org