The Liberian Economy

L$ Exchange Rate: No More Use Of Cash, But A Liberian Stock Market
By J. Yanqui Zaza
Liberia, from now on, will tweak the interest rate and improve Liberia's exchange rate without using government money to buy back the excess Liberian banknotes, according to the July 19, 2019, Central Bank Economic Policy Statement. The 7/23/2019 Daily Observer article also quoted the Executive Governor of the CBL, Nathaniel Patray, who stated that CBL will start using INTEREST RATE, stop borrowings from Liberia's "Rainy-Day-Money," which is low, and develop financial markets," (i.e., clearinghouse/financial platform) where investors can buy and sell securities.
Did Central Bank Spend Taxpayers' $7m Base On Fake Loan?
By J. Yanqui Zaza
What is Liberia's total debt?  Or what makes up Liberia's total debt? President George Weah Administration is providing limited information on Liberia's debt. For instance, the government has not published any data on debt to show why and how it reduced its total debt to Gross Domestic Product (GDP) ratio from 35% in 2017 to 26% in 2018. (See an article called "A Rejoinder to Sam Jackson 11/06/18 Article" by J. Yanqui Zaza). This is important because Liberia might find it difficult to borrow money if it reaches the benchmark of 38% (Total Debt/GDP).Even if Liberia were to begin using more than the 38% of GDP to pay its debt, the money missing stories will continue to overshadow Liberia's debt burden.
Common Sense Economics for Liberia
By Ansu Oldpa Dualu
Governance is a straightforward affair. It is only made complicated when we infuse politics and veer off time-tested principles that guide, strengthen, stabilize and define success in major capital market economies. Economics is not just about industry and the application of capital market instruments, it heavily involves understanding the historical lessons that move those forces. Having a hands-on appreciation for the historical aspects of economics is just as important as exercising the art itself!  In fact, failing to understand the historical applications that drive the machine that is economics will place any country in a stagnated state like the one we have experienced in Liberia for some 150 years!
The Kroll Report: Is it an Audit Report or a Classified Report?
The recent report issued by Kroll, an audit outfit that was hired by the international partner or USAID is like a CIA report or a classified report.  Numbers are the most crucial components of any audit report, but some of these numbers are redacted in the report, implying that the Weah Government, with the help of USAID and Kroll, is not acting in good faith.  What is troubling to most Liberians and well-wishers of Liberia is the involvement of the American Embassy through USAID in covering the financial scams of the Sirleaf and Weah regimes.
IMF Staff Completes 2019 Article IV Mission to Liberia - (IMF)
"Liberia's economic situation is challenging, and strong policy actions will be required to maintain as favorable an outlook as anticipated at this time last year. Macroeconomic stability has proved elusive despite improved revenue collection in the first half of FY2019, and the fiscal stance has loosened significantly. With accommodative monetary policy meeting fiscal needs, the exchange rate depreciated by 26 percent over the year, and inflation accelerated to 28 percent at end-December. This is detrimental to the living standards of the most vulnerable Liberians who earn and spend primarily in Liberian dollars and threatens the success of the pro-poor agenda. Growth for 2018 is now estimated at 1.2 percent, while the forecast for 2019 on current policies has been revised down to 0.4 percent from 4.7 percent.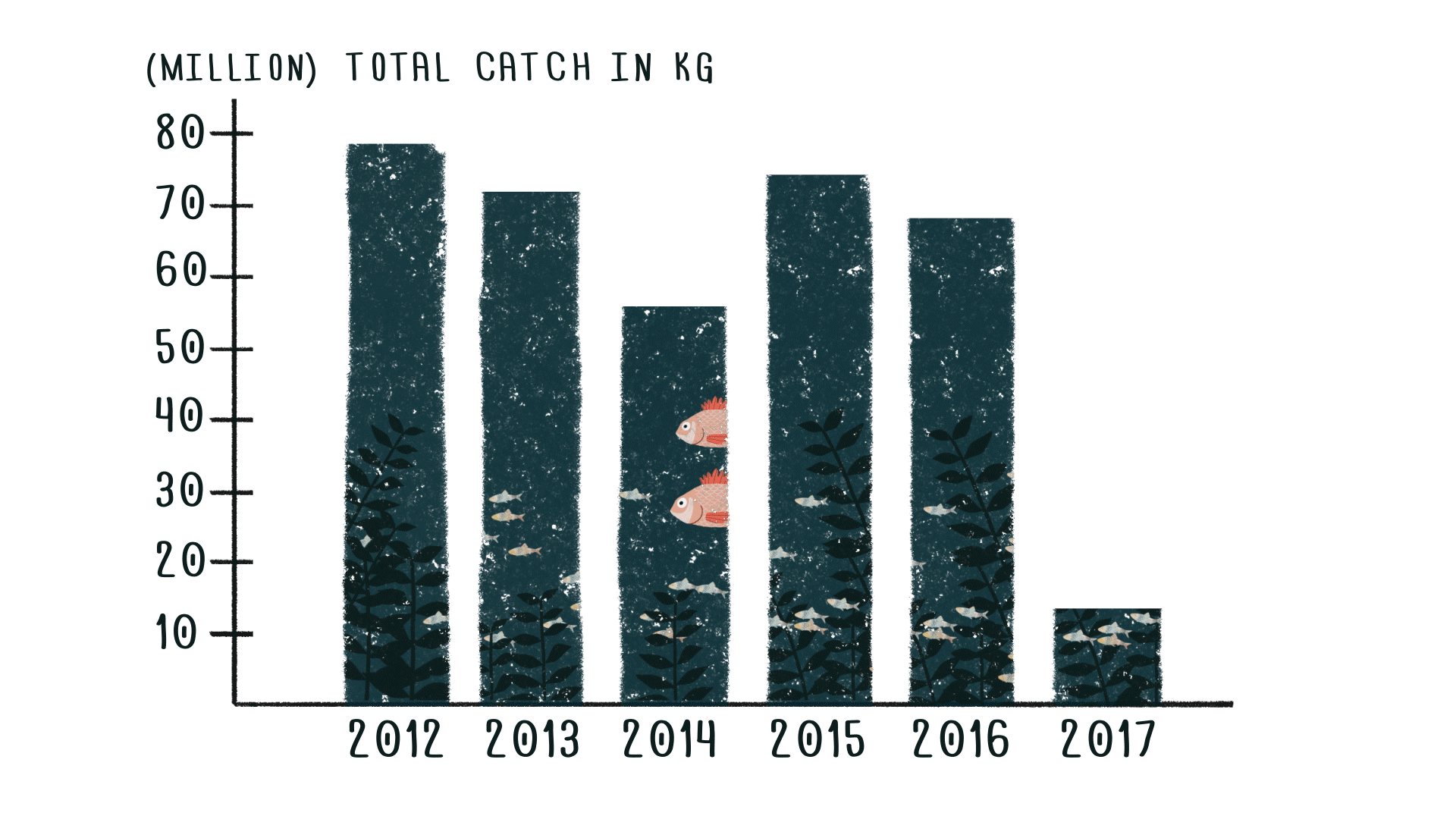 Overfished: In Senegal, empty nets lead to hunger and violence
Just this morning Henry P. Costa woke us up from sleep to narrate a story that was on his mind: Liberian President Dr., Dr. CIC George Forky Klon Weah has mortgaged the fishing industry of Liberia to fishermen in Senegal.  Mr. Costa could not understand why there is a paucity of moral outrage in the wake of these robberies administered by the President Forky Klon Jlaleh Weah administration... But then, few hours later, we have this chap who claims to be Amb Augustine M Manoballah on the Facebook. And his twisted logic is supported by Information Minister Nagbe.  The strange thing about the Ambassador is that it does not look like he has any clue of what is going on. The "Honorable Ambassador" says that the Liberian people do not have the capacity to manage a large skill fishing industry, so it makes sense to him and to President Weah to award the fishing industry to foreignors (Senegalese) because, unlike Liberia, Senegal has the capacity.  But President Weah is not President of Senegal, and why will his interest be in empowering the people of Senegal and not in empowering the Grebo, Bassa, Vai and Kru fishermen of Liberia? So, is the pro-poor agenda put in place was intended for the poor people of Senegal? It is said that every nation deserves the leaders it has, so are these the leaders our beloved country deserves. So, the statement made by this so-called Ambassador defies logic and one wonders as to what kind of Ambassador he is?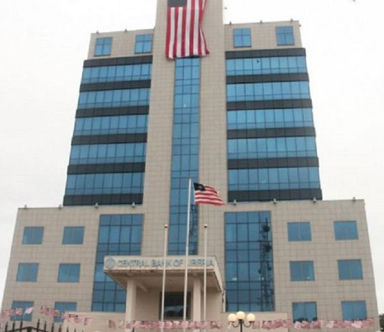 Central Bank of Liberia
Did World Bank Say, "Give Me Control Of A Nation's Wealth And I Care Not Who Makes Its Laws?"
By J. Yanqui Zaza
It is not true that the World Bank stated, "GIVE ME CONTROL OF A NATION'S WEALTH AND I CARE NOT WHO MAKES ITS LAWS." In fact, historians are still searching for the original author of that quote. However, is the World Bank not dictating onerous policies for poor countries such as Liberia, for example, since it came into existence in 1943? For example, was it not the World Bank that guided Liberia in awarding 66 fraudulent concessionary agreements such as the ExxonMobil concessionary agreement, according to Mr. Robert Sirleaf, son of former President Ellen Johnson Sirleaf?
Toward Genuine Economic Recovery, Stability, Sustained Growth, and Prosperity
By Martin K. N. Kollie
The Liberian economy is on life-support. The local currency (LRD) is fast losing weight or power as a result of the growing demand for foreign currency (USD). There is a huge rush for foreign currency (USD) by both the private and public sectors. Real income, investment, and employment are being negatively impacted due to rising prices (inflation), swelling exchange rate, and global macroeconomic shocks.
President George Manneh Weah
From Country Giant to Prisoner of War: President George M. Weah Surrendered to the Economic logjam
By Alfred P.B. Kiadii
In the wake of the worsening economic condition, the lowering of living standards, the scaling down of investment, the implacable unemployment and permanent inflation that are taking a toll on the mass of people in the homeland, the people have slammed the Weah government for being insensitive. Some have virtually poured scorn on it, calling it into question and thus submitting that it is an orgy of deplorables. The condemnation trended on social media and it sparked a national outcry, and the discussion became a cause célèbre.
Liberia's Exchange Rate: IMF Blames Central Bank Of Liberia, Etc.
By J. Yanqui Zaza
What factor(s) continue to depreciate the Liberian currency against the American currency? The rate was LD 54 to the US $1 in 2005; LD 131 to the U.S. $1 in 2017; and now it is LD160 to the US $1 in 2018. Former Governor of the Central Bank of Liberia (CBL), Mr. Milton Weeks, during a Press Conference in 2017, asserted that the outflow of $144 million remittances was the culprit. In 2016, former President Ellen Johnson Sirleaf implied that a decline in the global commodity prices was the reason behind the fall in government revenue, and by extension the Liberian Exchange rate...Adding to the two factors, the International Monetary Fund listed ULMIL drawdown, reduction in inflow remittances, a sharp reduction in donors' grants and the political uncertainty in 2017. Additionally, the IMF, in its June 8, 2018, Report No. 18/172, accused CBL of abandoning its responsibility to stabilize Liberia's exchange rate. "The CBL has not attempted… at providing the funds needed to intervene in the foreign exchange market to smooth the depreciation path of the LD against the USD," explained by the author of the Report.
Liberia: A Country on the Brink of Total Socioeconomic Collapse
By Moses Uneh Yahmia
Everywhere in Liberia, the social crisis has reached its terminal stage. There is massive unemployment with no prospect of increasing the productivity of labor through productive economic activities in key sectors of the economy. The living standards of the mass of people cannot withstand the shock being produced by the general rise in the prices of goods and services. The low supply of foreign currency in the economy has made the Liberian dollars a mere paper on the desk of a public-school teacher. Due to lack of productivity in the industrial sector of the economy, almost 95percent of consumer goods are imported into the country from external economies.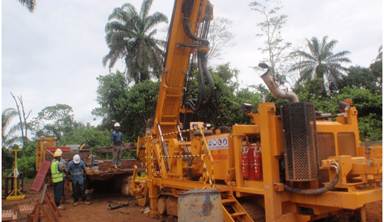 Hummingbird Resources
Did Liberia Award Its Gold Mine Field To A Bankrupt Company?
By J. Yanqui Zaza
Just like his predecessors, President Weah is faced with the tasks to make a decision between of what Professor, Dr. Nicola Fuchs-Schundeln called "Self-Interest vs. the Common Good." For instance, did the government award the concessionary agreement to Hummingbird Resources because of Special Interest such as the World Bank, Liberia's lender, and economic adviser? Or, will the government protect the interest of Monrovia-Landlords against the interest of tenants, will the government differentiate some desired bonus payments from bribery; will the government prevent concessionary companies from polluting communities or exploiting Liberia natural resources?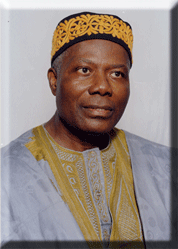 Dr. Togba-Nah Tipoteh
Tipoteh: The Hut Tax Is Bad For Liberia!
Upon hearing the results of the recently held Council of Chiefs meeting in Nimba County pointing out, among other points, the need to reintroduce the Hut Tax, Dr. Togba-Nah Tipoteh, Founding Leader of the Movement for Justice in Africa (MOJA), issued a Statement immediately declaring NEVER AGAIN to the Hut Tax. In his Statement, made over the weekend, Dr. Tipoteh, an internationally renowned economist, said that the Hut Tax is regressive and, therefore, it would increase the already longstanding and widespread poverty in Liberia.
President George Manneh Weah
The Pro-Poor Agenda – Give Us A Comprehensive Blueprint
Editorial
In a show of a bombastic display of PowerPoint presentation in a spacious room packed with curious Liberians in Philadelphia earlier this spring, President Weah's finance minister Samuel Tweah implicitly hinted that the much-heralded pro-poor policy agenda of the Weah administration was an ad hoc one in that it was scarcely conceptualized or put on paper. The Finance Minister was responding to a question from the Philadelphia audience regarding the policy agenda. He then said the administration would be issuing a comprehensive concept paper or a white paper that would contain explanations of what the agenda is all about--in June this year.
Government: Turns "Bad Money" ($536M Loan) to Good Money?
By J. Yanqui Zaza
Have you heard the adage, which says, "The Tail Wags The Dog," meaning the tail of a dog that drives flies away from a dog is the same tail that wags/slaps the dog? Or, the law that affects a citizen is the same law that affects a government. Without such a rule, the bank industry would enable criminals/drug dealers to change "Bad Money" to "Good Money." In the case of the $536M, the banking rule that requires a depositor to provide a source for a deposit of $10,000 or above is the same rule that requires a government and its lender to provide the source for the $536M loan.
The Corruption-Loaded Eton And Ebomaf Loan Deals Could Be Revoked By A Future Liberian Government
By: Matthew J. Wesseh
There is common Liberian saying that town trap is not for rat alone. Another common Liberian saying is that if you point you finger to someone, four of your fingers are pointed back to you.  The wisdom in these statements are playing themselves out right in our faces in relation to how the government of President George Weah is proceeding with agreements and concessions signed by the past government versus how they are proceeding in concluding new agreements, especially the US$536 million ETON and the US$420 EBOMAF loan deals.
Add Values To Gold, Etc.: Will Prez Weah, Advisers & Tony Blair?
By J. Yanqui Zaza
On May 30, 2018, another adviser to former President Ellen Johnson Sirleaf, former Minister of Great Britain, Mr. Tony Blair, joined President George Weah government supposedly to help him increase jobs, etc. Mr. Blair had worked with President Sirleaf from 2010 and continues to work with six other African countries, including Sierra Leone.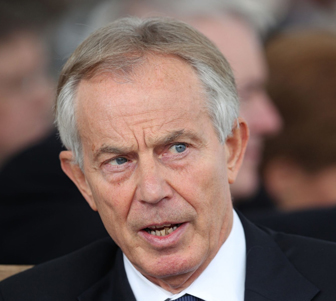 Tony Blair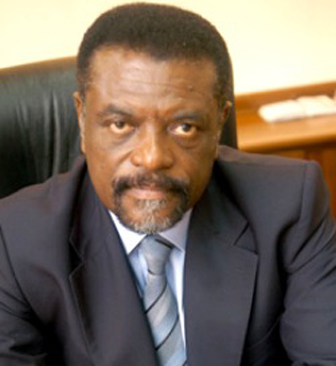 Emmanuel Shaw
Liberia's Legislature ratified the Eton Finance PTE Limited-GOL Loan agreement: Dashed hope or Collective collusion?
By Alfred P.B. Kiadii
We don't have faith in the collective of membership of the Liberian legislature. The whole legislature is a façade. Apart from the specious filibustering and boring antic, the legislature has always been subservient and played second fiddle to every Liberian leader. A rubber stamp institution it is, thus making it anachronistic in the context of check and balance. In true, check and balance, in the context of Liberia, is only on the paper. The reality is different. The legislature is just burden taxpayers have to shoulder to make Liberia appears like it has a democracy with three separate but equal branches.
Is That Emmanuel Shaw, Again?
By Benedict Nyankun Wisseh
Is that Emmanuel Shaw, again? That was my reaction to a picture in which the French President, Emmanuel Macron, and Emmanuel Shaw were standing side by side and smiling. Both appeared as if they were former schoolmates meeting at a class reunion gathering. But, this was not at a class reunion gathering. It was at a reception hosted by the French president in Paris for his visiting Liberian counterpart, President George Weah. Mr. Shaw, however, was not there, as other Liberian citizens were, to pay their respects to President Weah. Rather, Shaw was there as a member of the official Liberian delegation that was headed by the president. Hence, one can conclude that Shaw was selected by Weah to travel with him. Although it has not been announced publicly, one will not be wrong to also conclude that Shaw is an official in the Liberian government. For an administration that portrays itself to the world to be "pro-poor," Shaw's involvement in it, perhaps, with what appears to be unrestricted access to the president, does not inspire confidence in the commitment to the "pro-poor" agenda. Why do I make this assertion?
Global Witness Welcomes Liberian President George Weah's Commitment
A Press Statement Issued By Global Witness
Global Witness welcomes last week's commitment by Liberian President George Weah to hold accountable anyone found to have broken the law during the 2013 approval of the sale of oil Block 13 to Exxon... The President's pledge came after he received a report from the Special Presidential Review Committee, which was tasked with investigating the Exxon deal. In March, Global Witness published Catch Me if You Can, described how the oil block was tainted by corruption.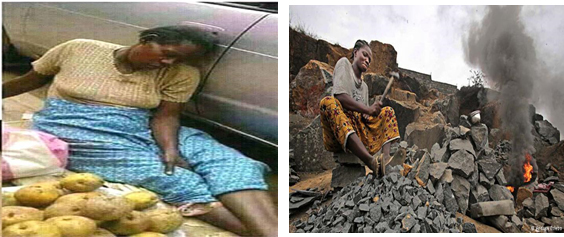 Is the Policy Pro Poor Or Pro the likes of Pro Quid Pro Masters  like Nathaniel McGill
Unpopular Policy", But Real, Is Good. So, Cut Wages To Create JobsBy J. Yanqui Zaza
It is never easy for any government to institute pro-poor policy; neither is it usual or popular for an individual to do the right thing. That is why almost everybody overstates his/her value, experience, worth, etc. A homebuyer overestimates his/her monthly earnings to convince a bank that he/she can afford the mortgage payment. A big business includes non-business money (for example, a loan from a related party) to increase its revenue; searching for a loan, a government inflates its assets; it accepts anti-poor policy dictated by money-lending institutions, or it under-reports its unemployment rate.

The Futility of Unification Day: Hopeless Future – Misguided Generation – Unpatriotic Leaders
By Martin K. N. Kollie
The economy is taking a nosedive. Prices of main export commodities are falling due to global macroeconomic shocks. Inflation is high – youth unemployment is heightening – purchasing power is low – the real wage of civil servants is being highly impacted by inflation – poverty has rendered our people hopeless.  In this 21st century, Liberians are the 8th unhappiest group of people on planet earth according to UNDP 2018 World Happiness Report.
Liberian conviviality & Campaign promises- "my mouth is not prayer book"
By Jimmy Suah Shilue
All over the world, politicians seeking office make promises. This is presumably done with the tacit conviction that such promises will bring about improvement in the current status quo and alter voters' beliefs about the policies the politician will implement if elected as well as the capabilities of the politician. However, as we have seen elsewhere and in Liberia, promises can only be credible and worthy as long as reputation has a value. Unfortunately, in a country like ours with high illiterate population, staggering poverty level and minimal critical minds to objectively analyze and scrutinize,  politicians have learned to exploit these missing links by using tribal affiliations, 'cash violence', patrimonial ties and deception to ascend to political power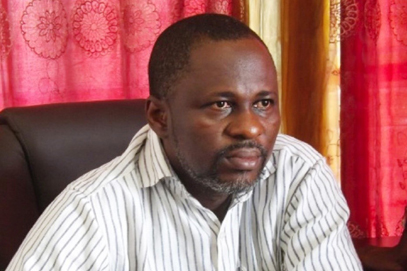 Minister Nathaniel McGill
Now we know why Minister Nathaniel McGill took a whopping US$200,000 Loan to purchase a luxurious palace
By Martin K. N. Kollie
The 2018-2019 budget of the Ministry of State for Presidential Affairs has increased from US$18,689,116 to US$21,539,211. This accounts for a whopping 13.2 percent increment (US$2,850,095) even though the government is still struggling to generate an uncollected revenue of US$332 million from the fiscal year 2017-2018. The nation remains aid-dependent and loan-reliant while the Ministry of State for Presidential Affairs has budgeted over US$21.5 million just in a period of 12 months. Now we know why Minister McGill secured a loan of US$200,000 to purchase a luxurious home after becoming a Minister just in 3 months. When did Minister McGill get so interested in securing a US$200,000 loan? Is it after becoming Minister for just 90-days? Is Hon. McGill a pro-poor Minister or a pro-rich Minister?
Liberia: Social Revolution or Barbarism - A State on the Edge of an Explosion
By Alfred P. B. Kiadii
No victory is worth winning without a bit of sacrifice or suffering. So we accept the evolving processes in the Homeland, as we prepare ourselves for the task of nation-building. The vulgar minds suppose we are wishful thinkers, but beyond their noses and the abstraction of common sense they understand not complicated processes and see not the simmering contradictions, driven by a molecular movement that lies beneath the surface. Such sterility precludes them from understanding that under certain conditions everything changes into its opposite.
Investment In Liberia? Write A Business Plan Before…
By J. Yanqui Zaza   
Many people, including Liberians, want to operate a business. Some people undertake the enterprise for pleasure, while others carry it out to support their living. However, many small and medium-size entrepreneurs always avoid the prerequisites, to write a detailed plan, according to a chief executive. He said public research shows that "…small business owners do not put time and research into a business plan meant to keep them from making a fatal mistake." Wrongly, they conclude that their enthusiasm and creativity are the most important prerequisites; hence, they brush off advice to write a detailed plan, he added.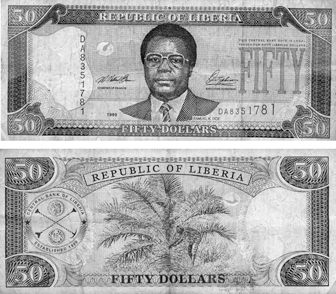 Liberian Currency
What Are The Implications Of A "Single Currency" For The Next Government And Liberian People?
By: James Thomas-Queh
In the midst of uncertain general elections an important law has been passed by the House of Representatives to make "Liberia a single currency country."  Astonishingly, hardly anybody or even the Presidential candidates said anything on the timing or the possible impact of such a crucial law on the  economy  and lives of the Liberian people. Yes, I am no economist, but I think there are some very pertinent questions to be aware – if the next government is to avoid a harder economic landing.
The Lebanese-owned Farmington Hotel that is set to get 30 years tax break in Liberia
The Crucifixion of Liberianization: Why Give a Whopping 30-Year Tax Break to a Lebanese-owned Hotel?
By Martin K. N. Kollie
In a bid to be re-elected in 2011, Africa's first female President signed an official contract with all Liberians through a solemn pledge consisting of twenty promises. As part of those 20 promises, these were Madam Sirleaf's words to all Liberian voters during the campaign period in 2011...
The Capitalism And Socialism Debate
By J. Yanqui Zaza
Many thanks to you all for your contribution to this important debate. Well, brother Sylvester Moses, I assume that Mr. Andrew Worth does not share your view that many countries have instituted a mixed economy. For instance, the United States provides welfare programs for the poor and it also assists big businesses through cash contributions during financial meltdowns (i.e., 2008 financial debacle) or it initiates and, or finances research, which ends up generating huge profits for companies such as Microsoft.
NASSCORP: Poor-Pensioners' Money Invested In Risky Portfolios?
By J. Yanqui Zaza
The United Nations (UN) estimates that by 2050, there will be 2 billion people over 60 years old (i.e., would-be pension-benefits-recipients) worldwide, and 80% of the 2 billion will be living in developing countries, especially Africa. With such an increase in old age, coupled with the fact that one in five live on less than a dollar a day, Africans should not only institute social programs such as retirement fund, rather effective retirement funds that will help to alleviate poverty amongst the elderly, the UN advised.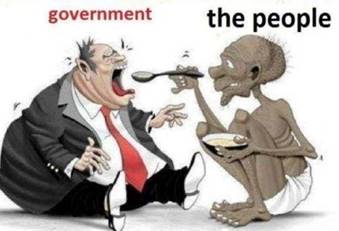 Artist Unkown
A Legislature of Indigenous Vampires – Part 2
By Martin K. N. Kollie
During her 10th State of the Nation Address on January 26, 2015, President Sirleaf was correct when she renamed corruption from public enemy number one to a vampire of development and obstruction of progress. Corruption is not only when one illegally converts public resources into his/her personal account, but it is when a group of public officials unpatriotically...
Liberian Lawmakers: Are They Fighting Over Money?
The Liberian Legislature: An Unholy Political Theater of Unrepented Crooks –Vote Them Out – Part I
By Martin K. N. Kollie
Why must a poverty-stricken nation like Liberia spend over US$170.8 million in 4 years on just 103 Lawmakers alone when education is a mess?  It is somehow difficult to determine which branch of the Liberian government is the most corrupt and the most unpatriotic, but one would reasonably crown the Legislative branch with such characterization. Undeniably, Liberia has one of the most corrupt and unpatriotic Parliaments in the World.
President Sirleaf's Favored Citizens: Monrovia-Landlords
By: J. Yanqui Zaza
Favoritism or Special Interest! President Dwight Eisenhower, in his farewell speech, on 01/17/1961, warned Americans about many issues such as protecting special interest. In Liberia, the warning about special interest came by way of three separate violent actions: the Rights and Rice Demonstration on April 14, 1979; the military coup on April 12, 1980; and the fourteen-year civil war launched on December 24, 1989.
Donald Trump's Victory: Will White America Take On Corporate Greed?
By J. Yanqui Zaza
Winners or losers emerge after every competition be it a game, war or election. Some winners or losers might not have supported the victor during the election. Also winners might not have similar views, rather different interest. So, although big businesses, on the one hand, and ordinary white Americans, on the other hand, are rejoicing about President-elect Donald Trump's historic election, big businesses will not cease to exploit them (i.e., for example, Wells Fargo Bank's 5,200 customers).
Should Liberia Dump the USD and Stick with LRD
By Paul Columbus Collins, PhD
It has been reported that a bill is circulating in the national legislature that seeks to make Liberia a single currency (Liberian dollars) economy, a move from the current dual currency regime where both the United States dollars and the Liberian dollars are used jointly as legal tender. This move appears to have been stimulated by criticisms proffered by some renown Politicians, Economists and financial experts who blame the declining Liberian Dollar (LD) against the USD on the dual currency regime, arguing that the Central Bank of Liberia (CBL) hands are tied as it (CBL) does not have control over monetary policy as it should, considering that the dominant currency (USD) is a "foreign" currency.
Ellen Johnson Sirleaf
President Sirleaf: Big Businesses Offer Bribes; Really?
By J. Yanqui Zaza
Sable Mining, Mittal Steel, Exxon Mobil, Chevron, Firestone, etc., or predatory investors, as President Ellen Johnson Sirleaf called them, have and continue to offer bribes in order to amass wealth at the expense of society. Consequently, they reduce government's resources to create, etc., jobs; thereby increasing income inequality, hatred, etc., according to David Kingston, the author of the book called "Free Lunch." However, using "Information Propaganda, they have shielded their identities as the thieves that drain government's coffer.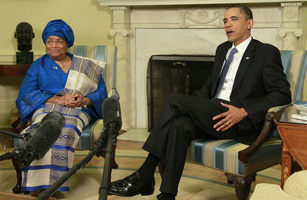 President Sirleaf & President Obama
Why Obama Praised Corrupt Sirleaf Of Liberia?
By: J. Yanqui Zaza
The U.S. President, Barack Obama, during a White House meeting held on February 28, 2015, did characterize President Ellen Johnson Sirleaf of Liberia as a reformist, contrary to reports, including Global Witness'. The international non-governmental Agency has and continues to accuse President Silreaf government as one of the most corrupt governments in the world. In fact, Sirleaf, calling corruption as a vampire, has admitted that she has failed to reduce corruption.
Lessons for President Sirleaf and Cabinet: How to Build a Nation
By: Theodore Hodge
"There are books to teach you how to build a house, how to repair engines, how to write a book. But I have not seen a book on how to build a nation…" That is how Lee Kuan Yew begins his seminal work titled, "From Third World to First: The Singapore Story: 1965-2000". Though the former Prime Minister of Singapore, the father of his nation, states the contrarian view, his seminal book turns out to be such a book: How to Build a Country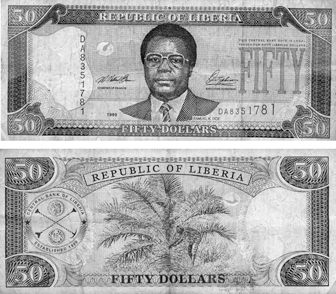 Liberian Currency
President Sirleaf's Annual Address to the Nation Revisited
By: Theodore T. Hodge
After reading President Ellen Johnson Sirleaf's annual address to the nation, I issued a scathing critique. I painstakingly pointed out the falsities of her claims, mainly on the subjects of Health and Education, two subjects to which she claims her administration attaches great priority. I challenged her on the grounds that she deliberately painted a rosy picture, giving the impression that conditions in the country are not that bad off under her able leadership.
A Marriage Between Promise and Pretense: Cabinet Retreat without Action Is Worthless
By Martin K. N. Kollie
Retreat for cabinet members and heads of public agencies is a regular phenomenon in almost many countries. During this time, key stakeholders within the Executive Branch of government meet to review government's overall performance with specific focus on sectorial successes and challenges. In addition, forecasting of achievable development targets and operational goals is done. Unfortunately in Liberia, our cabinet ministers and heads of agencies are best known for setting undoable targets and projecting unrealistic plans. This false impression is taking us nowhere
Elected Officials Taking Bribes in the form of "Signing Bonuses"?
U.S. $1.2M Bribery Fees: World Bank & Global Witness Are Silent!
By J. Yanqui Zaza
The hottest news in Liberia, after the Ebola crisis and the recent senatorial elections, is, once again, corruption. This time, lower-paid employees such as police officers are not involved. Rather, they are well-paid Liberian lawmakers who sought additional payment that is beyond the legal form of bribery (i.e., consultancy fees paid to elected officials to increase investors' profits).
Oil Company: Spent US $138m In 2012/13; No Report In 2013/14
By J. Yanqui Zaza
Liberia's annual budgetary document, like any other budget, should fulfill at least the civil obligation in providing transparent, verifiable information to the public. This practice, used partly to gain public confidence, has been around for centuries. In fact it was the desire for transparency and accountability that gave birth to the idea of capitalism in 1602, according to Jacob Soll, a professor of history and accounting at the University of Southern California.
Amara Konneh must put up or shut up!
By John H. T. Stewart, Jr.
Very recently, Finance Ministry officials were involved in what from the outside would have appeared as a war of words between the Minister of Finance and two members of the House of Representatives who had openly called for the resignation of Finance Minister, Amara Konneh for repeated budgetary shortfalls resulting from poor financial forecasting.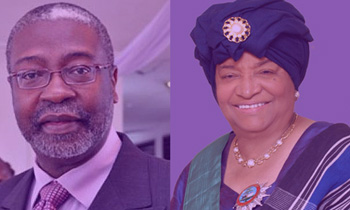 President Sirleaf (R) and Governor Jones
Liberia's Excess Cash Reserves Of $262 M: Cash Cow For Governor J. Mill Jones And President Ellen Johnson Sirleaf
By: J. Yanqui Zaza
The Central Bank of Liberia has had two controversial issues since the 1999 law repealing the Act of the National Bank, and the Act creating the Central Bank of Liberia. The first revelation was about the excessive Board of Director fees, for example, $56,000 paid to Cllr Sie-A-Nyene Yuoh in 2002. The second is the current debate about the disbursement of loans to small-sized businesses, allegedly disbursed by the Chief Executive Governor, Dr. J. Mill Jones to prepare himself for the 2017 presidential election.

Liberia's staggering macro-economic woes: tackle supply-side constraints
By Musa Dukuly (PhD)
Economic activities remarkably expanded in Liberia, averaging 7-8 percent growth rate over the last 5 years, but inherent supply-side risks are eroding the gains. Existing economic indicators of spiraling inflation, depreciating exchange rate and diverse fiscal constraints are imminent economic challenges requiring wide range of policy debates and discussions to elicit pragmatic solutions. Sustaining the growth calls for pragmatic policy actions from all strategic fronts to help mitigate 'economic waste' and redirect resources to productive sectors
Nigeria and Liberia's Central Banks Thread Separate Paths on Micro-Small Medium Enterprise (MSME) Financing
By: Wonderr K. Freeman
The Central Bank of Liberia (CBL, herein after) and its Governor, Dr. Mills Jones, have been under pressure lately. Its microfinance and SME policy has come under heavy suspicion by the Liberia Senate and other Liberian technocrats. It's not farfetched to say that most of the senators don't quite understand that boring subject called economics – the bankers' "bread and butter". But senators surely do understand politics when they see it. And as far as they can see, the CBL's Credit-to-Consumers-Direct MSME policy looks like politics, feels like politics and smells like politics – hence the senatorial inquest.
Illicit Financial Flows from Africa: A Wake up call for Major Stakeholders
By: C.Gyude Bedell
In 2012, African Ministers of Finance and Development Planning endorsed the establishment of the High Level Panel on Illicit Financial Flows from Africa. Chaired by Thabo Mbeki with the aim of conducting wide range of consultation among major stakeholders, the panel is expected to design practical recommendations in order to mitigate the alarming rate of illicit flows.
Corruption & Bad Governance: Evolution and Typology since 2006
A Socio-criminological Analysis
By: James Thomas-Queh
No doubt, we all seem to have an idea of the problem – it is corruption, corruption and corruption. Unfortunately for this government and Liberia, this is the generalized perception that has been firmly installed since the alert was first given, long ago, by one of the government's most famous watchdog agencies then, the General Auditing Commission, GAC. And eight years on, Cllr. Harry Varney Gboto-Nambi Sherman, Chairman of the ruling Unity Party, in his excellent July 26, 2013 oration or rather a manifesto to salvage the party and probably our democracy, served this vexing reminder to the attention of the Standard Bearer:

Governor Mills Jones Destroying Liberian Economy: IMF Raises Concern on Depleting Reserve
The Five Factors Causing High Inflation in Liberia
By: John S. Morlu, II
The current Minister of Finance of Liberia said he has a solution to the budget busting inflation problem facing Liberia. After the Minister of Finance's press conference on the rising inflation, on 18 September 2013, the New Republic reported that "(the Minister) used the occasion to disclose that in subsequent time the ministry will encourage tax payers to pay more of their taxes in LD, which according to him will be publish with detail later." First, Section 6 of Revenue Code 2000 (amended 2009) states that "tax may be assessed either in Liberian dollars or US dollars and may be paid in Liberian dollars or US dollars." Is the Minister saying Liberians are demanding more U.S. dollars just to pay taxes, when they law clearly says they can pay in Liberian dollars?
The Need For Class Action Against The Government Of Liberia, Companies & The World Bank,
By CLLR. Frederick A. B. Jayweh
The confession of Robert A. Sirleaf as to the role played by The World Bank in writing the Concessionary Oil Agreement (Block 13) in Liberia is quite interesting. The revelation and public confession of Robert A. Sirleaf appears to bring to light and to public attention the roles that multi-National Concessions have played and are playing to promote and protect their business and primary interests in poor nations, while assisting corrupt leaders in Africa including Liberia to drill the hole of poverty, disease, ...
World Bank Made $3.00 Billion Dollars In Profits In 3 Years, While African Countries (Its Clients) Got Poorer
By J. Yanqui Zaza
Harsh conditions in many African countries, many of which have been chronicled in news media and public reports, are not different from the narratives of the 10/16/2013 NY Times article called "Poverty And Stigma Give An Edge To Disease." In this article, as well as in previous ones, the writer narrated the issues of corruption, incompetence and limited resources as the root causes of Africa's plagues, including high infant mortality rate, poor education, etc. Also, the writers have and continue to discuss the generous efforts made by individuals, groups and, or international organizations such as the World Bank, but, nonetheless, conditions continue to deteriorate year after year.
We Speak Through The Constitution
We Speak Through The Constitution
By D. Garkpe Gedepoh
I pity those narrow-minded beneficiaries of President Sirleaf's corrupt administration and those blind loyalists who lack the knowledge to understand the simple words that are written in the Liberian constitution, but instead rain accusations and ambiguously misinterpret patriotism as "irresponsible". They say they won't support the resignation of the president even though she has failed to properly govern the Liberian people and grossly violated the constitution, the supreme law of the land.

President Sirleaf/World Bank: Can Big Business Reduce Unemployment And Make Big Profits?
By J. Yanqui Zaza
Unemployment, the second man-made cancer to corruption, has many ways of showing its ugly effects. For example, in Zorzor, Lofa County, Liberia, it did not only prevent breadwinners from putting food on the table, but it also forces recipients of Western Union controlled number and government checks holders to travel far away to get cash, according to participants at a Committee Meeting. At that Zorzor District Meeting held in Liberia in January, 2013, during my visit, participants stated that a branch of Ecobank, one of the established banks in Lofa County, has closed its doors, due largely to the unemployed residents' inability to purchase goods and services

President Sirleaf/World Bank: Can We Fight Corruption, While Big Business Greases The Wheels Of Business?
By J. Yanqui Zaza
Corruption, as a vice President Ellen Johnson Sirleaf calls Liberia's number one enemy, is back in the news. It was rampant before her presidency, but now, Liberia has become one of the most corrupt countries in the world. This notorious status came after we killed three Presidents (E. J. Roy on 2/11/1872; W.R. Tolbert on 4/12/1980 and S.K. Doe on 9/09/1990), sent the fourth (Charles Taylor) to the Hague, and prosecuted the fifth (Gudye Bryant), all in the name of fighting corruption.

President Sirleaf And World Bank/IMF: Debate Employment Policy; Don't Fuss Over The Rate Of Unemployment
By J. Yanqui Zaza
For over seven years Liberians, including President Sirleaf's advisers have discussed the rate of unemployment. Government says the rate of unemployment is 3.7%, indicating that the country's security is good. Critics say the rate of unemployment is 80%, implying that the country is sitting on a time bomb.

The WTO Farce and the IFM Conspiracy
By J. Yanqui Zaza
Thanks to Fasukoi for the interesting comment made by him about the relationship between local facilitators (elected officials) and the real criminal enterprise (big business/IMF). The statement as to why IMF would loan millions of dollars to President Sirleaf who has not accounted for billions of dollars donated to Liberia could be viewed as protecting an interest. I surmise the statement is based on his experience that any regular bank or lending institution would review the past activity of a loan applicant to determine the applicant's eligibility. However, the IMF is not a regular bank. It has other interest such as creating an economic and political environment for big business to make huge profit.

President Sirleaf And IMF: Rosy Economic Prediction Begets More Debt, But No Development
By J. Yanqui Zaza
The adage that says "Bad Habits Die H" is alive in Liberia. Fardor instance, corruption, for which Liberians fought a civil war to reduce, is not just back, but is rampant. Another bad habit, the practice of government officials to make rosy prediction, is also on the rise. Yes, rosy predictions, that usually gives rise to false hope, is once again encouraging public officials to borrow more money.

Liberia systematically breaking its own laws in oil, mineral, forest and land deals worth billions of dollars, new audit reveals
Global Witness welcomes a new audit recommending that the Liberian government take immediate action to address systematic gaps in compliance with laws on how its natural resources are allocated. The report, commissioned by LEITI, Liberia's groundbreaking transparency initiative, revealed that laws had been broken in virtually every natural resource deal since 2009.
Limits of Cash Crop Production in Liberia's Food Security Strategy
By Geepu-Nah Tiepoh
President Sirleaf recently launched a series of regional consultations to solicit inputs from Liberians toward the formulation of a new long-term national development plan, known as Liberia Rising 2030 Vision, to succeed the country's Poverty Reduction Strategy that ended last year. A major objective of this new vision, as outlined in a 2010 concept document by the Ministry of Planning and Economic Affairs, is to achieve agricultural modernization and national food security. Inclusion of food security in a plan of this magnitude was indeed a goal by default, given our current and expected future challenges in feeding the nation's burgeoning population. Although Liberia adopted the Millennium Development Goals, including that of halving the proportion of hungry people by 2015, the country is nowhere close to meeting this target, according to the latest Comprehensive Food Security and Nutrition Survey (CFSNS).
Towards a Partnership Role for Liberian NGOs in National Development
By Geepu-Nah Tiepoh
There is an ongoing debate as to whether the world has already achieved or is in the process of fast achieving a truly globalized economy in which the state has lost all regulatory ability and should therefore allow international markets to decide domestic economic and social outcomes. For example, in "Globalization in Question" (1996), Hirst and Thompson argue that if economic globalization means an increased geographical coverage and a footloose' movement of foreign capital across nation-states, then the world economy is far from being globalized because, in the last half of this century, the cross-border flow and distribution of foreign capital has remained largely concentrated in North America, Europe and East Asia. 
Exclusive: Resource deals audit overshadows Liberia anti-graft push - DAKAR (Reuters) - Almost all the $8 billion worth of resource contracts signed by Liberia since 2009 have violated its laws, according to a draft audit report commissioned by the government, casting doubt on anti-graft and good governance efforts under President Ellen Johnson Sirleaf. Sirleaf, a Nobel Peace Prize winner, has said the billions of dollars in foreign investment she has drawn since becoming Africa's first freely-elected female president in 2006 should help ordinary Liberians to climb out of poverty. In a continent often blighted by corruption and mismanagement, the Liberian government has promised greater openness in its dealings with foreign investors. The country's transparency watchdog LEITI - which is co-chaired by the Finance Ministry - itself commissioned the audit of deals involving oil, mining, agriculture and forestry in the West African country.
---
Limited Utility Services Stifle Economic Prosperity
(J. Yanqui Zaza)
Rumors emanating from Liberia indicate that certain parties are attempting to revive Charles Taylor's privatization plan. This idea to turn over the control of utility companies, for example electricity, from government to private owners might create more problems than it solves.
The IMF Advises Liberia against Quick Fixed Solution to Liberia's Economic Problems
(By Winsley S. Nanka)
The International Monetary Fund (IMF) has advised the interim government of Charles Gyude Bryant that it is not in the interest of Liberia at this time for the government to implement a quick fixed solution to Liberia's economic problems by adopting a full dollarization of the Liberian economy. Dollarization is the process by which residents of a country "extensively use the U.S. dollar alongside or instead of the domestic currency or as the predominant or exclusive currency".
Liberia's Social Security Program: Is It Solvent?
(By J. Yanqui Zaza)
The debate concerning the solvency of the U.S. Social Security Program raises a concern about the Liberian Social Security System. The concern is beyond allegations such, as whether the government hasn't pay benefits to retirees and that whether it is using the worker's payroll deductions as petty cash. Our country, since 1847, hasn't invested in its skilled workforce and infrastructure, incentives that entice good-paying corporations in investing in a country.

FIRESTONE AND AFL: A Rebirth For Better or For Worse?
(By James Thomas-Queh)
Firestone and the Armed Forces of Liberia (AFL) - are two entities that have marked the social, economic and political history of Liberia, and also the Liberian -US relationship. Therefore their very synchronised and publicised reactivation is not a coincidence. What is more, it is our generation that brought both entities to the political spotlight from the 1970s. And like today, both entities were established at the beginning of the 20th century when Liberia was on her knees; though, they also perished with her at the end of the same century.
Africa 2005: Outlook
(Abdoulaye W. Dukulé)
The African Union (AU) held its annual Summit in Abuja and celebrated its fourth anniversary on the last weekend of January 2005 and looked at some crucial issues. The war in Sudan that had been termed "a genocide" by much of the world, including Former US Secretary of State Colin Powell before the Arab solidarity reduced it to a "humanitarian crisis" has become a contentious matter that divided the Union in two groups: the Arab countries sided with the government of Sudan while the Sub-Saharan nations shyly agreed to a formula "calling on the international community to send troops …

Gyude Bryant's Interim Government Spent US 8.6 Million Dollars Without Budgetary Approval
(By Winsley S. Nanka)
The Gyude Bryant-led Transitional Interim Government of Liberia spent US 8.6 million dollars between February and June 2004 without budgetary approval by the Transitional National Assembly of Liberia. In addition, the amount spent was not allocated in the government of Liberia's budget for the fiscal period. According to the report released by the United Nations Panel of Experts on Liberia dated December 6, 2004, the Ministry of Finance allowed excess expenditures of [US] 8.6 million dollars without supplementary budget prepared nor any approval by the Transitional National Assembly obtained".
1.5 Million Dollars Foreign Exchange Reserve Missing at the Central Bank of Liberia
(By Winsley S. Nanka)
The International Monetary Fund (IMF) declared that in 2003 the Central Bank of Liberia (CBL) failed to account for a $1.5 million decline in the foreign exchange reserve of Liberia. The foreign exchange reserve declined in 2003 from $1.8 million to $300,000. The central bank's authorities told the IMF during its recent visit to Liberia that there was "no foreign exchange reserve transactions by the Central Bank of Liberia (CBL) in 2003."
Whatever Happened to the Watchdogs of Government
(By Ezekiel Pajibo)
Two recent announcements have got me thinking about the role of non-governmental organizations (NGOs) in the current Liberia transitional process and the re-creation of the new Liberian state. (In this piece, NGO is in reference to local Liberian non-governmental organizations.) The first has to do with the November 30, 2003 announcement by the Ministry of Finance of an International Monetary Fund (IMF) delegation that is visiting Liberia from December 1-14, 2003. Among the list of names, i.e. stakeholders that the delegation is to meet, not one Liberian NGO was mentioned. I have yet to hear any protest from the Liberian NGO sector on this totally unacceptable practice

LUBI Bank and Central Bank of Liberia: Will it be Business as Usual?
After 150 years, can a political system built on patronage and nepotism avoid these practices? Promising to do away with these practices is one thing, and doing it is another. Every government since the founding of Liberia has promised to eradicate corruption but the story is always the same - more corruption. When will this end - patronage and nepotism? To fight corruption requires the will and commitment to change things. Since Chairman Charles Gyude Bryant came to power, he too has promised to fight corruption and monopolies in Liberia.
War Against Corruption: A Big Job for the General Accounting Office (GAO)
Are we experiencing too much theft? Yes. So let's get a guard dog - a General Accounting Office (GAO). We don't mean the "gbagbati" one in place now that comprises state auditors that steal. These guys put on expensive suits and hold shinning attaché cases. They roam the dusty roads, from cities to towns to even villages. Instead of reports, their shinning attaché cases are filled with raw cash by the time they return to Monrovia. That's when the party begins. They hit Dualla and New Kru Town, and take over the bars. They take off the coats, loosen the ties, flaunt money, chatter the bars

Willie Belleh Must Resign from Interim Government
The recent revelation by The Perspective magazine that Willie Belleh, Director of the Cabinet and the Chief of Staff to Liberian Interim Leader Charles Gyude Bryant, and the other officers at the Central Bank of Liberia (CBL) lucratively rewarded themselves in the midst of the abject poverty in Liberia is appalling and unconscionable.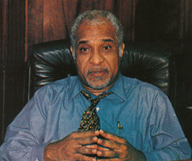 Elie E. Saleeby, Governor of CBL and Chairman of CBL Board
All the President's Men: A Case of Massive Corruption?
Liberia is considered one of the world's poorest countries - many say the world's outright poorest - where under the dictatorship of Charles Taylor, government employees such as police officers, soldiers, teachers and clerks have not been paid for well over a year. It is difficult to comprehend, but we are told that the average salary is less than $25.00 (twenty five dollars) per month - not enough for a bag of rice, the nation's staple. Conditions have been so devastating that the average family cannot afford to fully feed itself. For many, sending their kids to school is a luxury they cannot afford.
Opposition leaders in Taylor's Ring of Corruption?
The Perspective
, along with Chairman Gyude Bryant, UN Special representative in Liberia Jacques Klein and other publications received some documents that throw light on how the meager resources of the nation were distributed among a few people. Readers would read for example that the Chairman of the Central Bank of Liberia took home some US$13,000.00 (Thirteen Thousand US dollars a month).
Corruption at the Central Bank of Liberia
As Liberians, it is incumbent on all of us to assist you in achieving the goals associated with your job responsibilities. In this light, we solicit your attention to a few problems that need immediate consideration. The resolution of these issues will ensure that such practices are abolished immediately, never repeated, and yield good governance.
Secretive Deloitte Audit in Liberia Raises Allegations of Irresponsible Corporate Behaviour and Conflict of Interest (Global Witness)
A secretive agreement signed between the government of Liberia and the auditing firm Deloitte & Touche (i) is drawing criticism from Global Witness and other international organisations. Global Witness, the International Transport Workers' Federation (ITF), and the UN Panel of Experts on Liberia are critical of the murky nature of the new agreement, whose draft terms of reference state that all information, including notes and final assessments, are the sole property of the government of Liberia and cannot be shared without direct approval (ii). Such behaviour raises concerns that this is an attempt by the government of Liberia to use the reputation of Deloitte and Touche as a cover for continued illicit activities

Liberia: The World's Worst Country in 2003
The annual world survey by the London based Economist Magazine, The World in 2003 has predicted that Liberia would be "the world's worst place to live in 2003". According to the Economist's Intelligence Unit survey, even "by African standards", Liberia is "set to get worse".

Local Authorities Against Privatisation Of Essential Services in Africa
African Local authorities officials attending a one day meeting in Paris have warned against the privatisation of essential services such as water, electricity, transport and other social amenities saying the move risked compounding poverty levels that African governments were struggling to reduce.

Gripped by Fear and Opportunism
The Liberian economic crisis is being compounded by a synergy of fear and opportunism. The general climate of fear in the country, nurtured by constant acts of political repression and rebel warlordism, has provided a platform and pretext for economic opportunism. Agents of profiteering designs have found in this climate a much needed alibi to subject the economy and people to instant exchange rate fluctuations and price extortions.

Liberia in a Vicious Political Industrial System
Liberians are being sacrificed in a kind of political industrial system in which their lives are viewed by political-ego chasers as mere raw materials consumable in the process of manufacturing and safeguarding state power. Just as in a typical economic industrial manufacturing process, where certain goods are used up as intermediate inputs to produce others, in the Liberian political manufacturing system the lives and wellbeing of human beings are treated as intermediate, disposable raw materials.

]The Free Trade Hypocrisy
In pursuance of global economic liberalization governments of the developed capitalist countries and the major international economic institutions, such as the World Bank, the International Monetary Fund (IMF) and the World Trade Organization (WTO), have been pressuring developing countries to desist from economic intervention and allow global markets to determine their national policies.

The Poor Credit Performance of Commercial Banks
A country's financial system, including its banking institutions, is the oil that greases the engines of its economic growth. Banks provide the vital function of mobilizing savings from those who have it and allocating such savings to those who wish to borrow to invest in economic development. When these two cardinal functions are not effectively provided by a country's banking institutions, then its economic performance is seriously hampered. Since suffering the destruction of civil war, Liberia's commercial banks have not been fully revitalized to a point where they can adequately perform these tasks.
The AGOA: Another Dictated Trade Regime?
The Africa Growth and Opportunity Act (AGOA), initiated by the Clinton Administration and enacted into law last year by the U.S. Congress, will soon have its first major institutional establishment when foreign, trade, and finance ministers from 35 African countries convene in Washington D.C. in October to launch a US/Sub-Saharan African Trade and Economic Cooperation Forum (AllAfrica.com, May 16).
The Human and Economic Plight of a Nation
Liberia continues to endure vast human and economic destruction under a Taylor factor forced upon it eleven years ago in the form of a false revolution that promised national progress but now delivers untold suffering and anarchy. The fact is that the Taylor regime has long recognized its own inutility to the Liberian nation, and yet, like previous regimes, it remains recalcitrant in refusing to abandon its grip on state power.
How Effective is Our Monetary Policy under Taylor?
More than a decade now, especially since Charles Taylor became president three years ago, Liberia has been without a direct monetary policy. Why is the Liberian economy still denied the most potent macroeconomic policy option available to it? Can there ever be an effective monetary policy under this regime?
Globalization and the Future of Liberian Economic Policy
Two sets of forces have combined in the last decade to challenge the Liberian society and economy. One of these forces was the outbreak of civil war in the early 1990s, resulting in national political chaos that culminated ironically in the enthronement of the major warlord (the repercussions of which Liberians are still suffering). The other set of forces that have concurrently challenged Liberia is the increasing global dominance of the liberal economic policy vision which reemerged in the early 1970s after nearly twenty-five years of relatively strong state economic intervention (1950-1973), and has since gained growing momentum under the thesis of globalization.
Liberia Excluded from Canadian Government Debt Relief
The Canadian federal government, through Finance Minister Paul Martin, announced a moratorium on debt payments from all heavily indebted poor countries (HIPCs) owing Canada. The minister was delivering on an initiative he launched during meetings of the World Bank and IMF in Prague last September, at which he publicly requested that all creditor governments suspend debt interest payments from poor countries.
The Arguments of "The Rice Import Liberalization Agenda in Liberia"
The need for economic research and analysis as prerequisite for policy decisions is an elementary and obvious fact, which we should waste no time to debate. And yet, some people have superfluously stressed this need for policy research, as if others were not aware of it.
The Continuing Debate on Self-sufficiency in Rice Production
As Geepu Tiepoh notes, I am an advocate of free trade and make no apologies for that. I do not believe that free trade is a panacea for all economic problems. Nor do I think that free trade is without its difficulties.
External Debt and Political Chaos: Future of Liberia's Economic Policy
Liberians should be mindful of two important forces that now affect both their present economic reality and the future of their economic development policies. Huge external debt overhang and increasing domestic political paralysis have now combined to not only prevent current development opportunities but also endanger the domestic autonomy and direction of economic policy in Liberia. In the present context of global economic adjustment, excessive external debt always entails the danger of the imposition of international policy prescriptions that often overlook critical domestic economic, social, and human development concerns.
Blinded by Free Trade and Comparative Advantage Dogma
In his reaction to my recent article, "The Rice Import Liberalization Agenda in Liberia: Some Critical Policy Issues", Harry Greaves, Jr. has clearly evaded the crucial arguments of the article and focused instead on preaching rhetoric about comparative advantage, free trade and globalization. In asking the question, "What's the Case for Self-Sufficiency in Rice Production?", Greaves asserted that the article was based on "the false premise" that Liberia should be self-sufficient in rice production.
What's the Case for Self-Sufficiency in Rice Production?
The whole basis of Geepu Nah Tiepoh's article in the April/June 2000 issue of The Perspective rests on the false premise that a desirable policy goal should be self-sufficiency in rice production for Liberia. In this, as in countless other renditions I have read and heard, there is a lot of emotion-laden cant, hype and theology about the need for Liberia to be self-sufficient in rice, but nary a reasoned argument based in quantitative analysis to support this position.
The Rice Import Liberalization Agenda in Liberia: Some Critical Policy Issues
In the January/March 1998 issue of this magazine, we had predicted that under the current rule of global capital, where a country's access to international finance is largely determined by its having "sound" macroeconomic and structural balances, post-war Liberia would have to adhere to the demands of global capital by instituting "appropriate" macroeconomic and structural adjustment. Well, our prognosis has come true. In fact, just as we were making this prediction, the government of Liberia was embarking upon an International Monetary Fund (IMF) staff-monitored program (SMP) of economic and financial policies designed to enforce discipline and reforms in the economy.
Debt and Adjustment under the New Globalization Consensus: Can Africa Still Resist?
Recently, various activist groups backed by hundreds of supporters converged on Washington D.C. to protest against the policies of the International Monetary Fund (IMF) and the World Bank. The groups accused the two Bretton Woods financial institutions and the World Trade Organization (WTO) of pursuing policies that promote global economic injustice predicated on enriching wealthy nations, placing corporate profitability over social and environmental concerns, and increasing poverty in developing countries.
Capital and Development in Liberia: Some Critical Issues
Behind the cloud over the issue of lack of development in Liberia, different attitudes emerge towards the role of international capital in domestic development. There are those who, unaware of the current dynamics of international capital, and in their honest desire to identify the appropriate forces for national development, are quick to point to the importance of global finance and investment capital in the development process.
Pitfalls Of The Liberian Economy: What Is Liberia's Choice of Economic Management? - Like other badly run third world economies, the Liberian economic problems are traced to a set of interrelated problems that are amazingly taught in every day business school; in this case, diversify the economy to avert potential stagnation arising from over-reliance on one or too few primary export products...
LIBERIA: A Frame Work For Change And Renewal
We are but six months away from that which will mark the twenty-year period of the tumultuous events of April 1980 when our nation had the first real opportunity for change. The constraints imposed by one hundred, fifty years of power and privilege monopolization were broken, providing the basis for a fundamental altering of the framework of economic, political and social systems that had been shaped over those many years of settler domination.
Taylor, U.S. Dollar And Public Ignorance
A little over two years ago, Charles Taylor was campaigning for the presidency in Liberia and making promises of all sorts and to lend credibility to his many promises, he procured rice from the Republic of Taiwan and distributed it amongst his constituency. Confounding even his critics, Taylor made himself over in a crowded field of presidential wannabes and projected an image as the one person who had a sustained connection to the ordinary household in Liberia. Outhustling, out-maneuvering and double crossing even some of his fiercest opponents, Taylor managed to do the imponderable, bringing most Liberians into his cheering line and virtually assured himself as a drop of goodness in a sea of insanity.
National Security Through Power Protection Or Human and Socioeconomic Development: Which Way Liberia?
It becomes increasingly clear that the Taylor administration, like other Liberian governments of the past, has chosen a Machiavellian-type view and approach to national security over one based on democratization, human protection, and socioeconomic needs satisfaction. The prevailing tendency has been towards protecting and entrenching state power structures through instrumentalist means as opposed to promoting broader and longer-term national security goals through popular and legitimate provision of human and socioeconomic welfare. This turn of events is quite unfortunate because Liberian history is replete with lessons pointing to the disastrous consequences of putting state security interests above basic human and socioeconomic security. It is true that the Liberian state requires security and stability.
The Hubbub Over Foreign Aid: Facing The Sobering Reality
Recent pronouncements by officials of the Liberian government, including President Taylor, indicate that the government is disappointed with the current level of foreign aid to Liberia. Two months after submitting the government's National Reconstruction Program to an international donor conference in Paris last April, Liberia's Finance Minister chastised the African Development Bank (ADB), at its recent Annual Conference, for not being "responsive to Africa's needs", noting specifically that the Bank has failed to come to Liberia's aid (The Inquirer, Vol. 7, No. 95). Upon returning home from a trip to Nigeria and Burkina Faso early July, President Taylor too accused the international community of turning its back on Liberia, saying all that the country is getting from non-African nations is promises (Liberian Daily News Bulletin, Star Radio, July 6).
Debt And Adjustment In The Liberian Economy: Some Policy Implications
As Liberia emerges from the ravages of war, her economy wobbles under debt and monetary crises which threaten the country with further economic uncertainty and poverty. The threat comes not only from the direct impact of the crises but also from the policy options that are available for resolving them. In an increasingly competitive world capital market, where a country's access to foreign capital is largely determined by its ability to maintain 'appropriate' macroeconomic and structural balances, it is certain that Liberia, which has recently emerged out of war with no significant domestic capital sources, and whose debt and monetary conditions are debased, will have to adhere to the demands of global capital by instituting some macroeconomic and structural adjustment.
The Liberian Economy: The Path From Loot To Develop (Part I)
A careful analysis of the nature of military conflicts occurring in most African countries points to a disturbing irony: Whereas these conflicts are often waged over the control and distribution of the available economic and power resources, the national economies that nurture these resources are often destroyed during the conflicts; they are looted of their very life-sustaining fibres, and denied much needed development opportunities during the crises.
The Liberian Economy: The Path From Loot To Develop (Part II)
In the previous issue, I offered a descriptive analysis of the dismal state of the Liberian economy, as caused by corrupt management policies in the 1980s and compounded by a civil conflict in which "warlords" plundered the natural resources of the land. In this sequel, I will provide a brief perspective on some possible strategies for post-war economic recovery and development in Liberia. Given the space constraint, the analysis will be devoid of detailed specifications but will provide a broad view on the debate about Liberia's economic future. In separate issues, I hope to discuss the themes mentioned here in greater depth.